GETTING READY.
We can accompany you - if you wish - already during the preparation. It is precisely this kind of photography that creates a special charm due to the immediate proximity of the shots, which often unfolds even more distinctly than at the official celebration.
We also have great experience in this type of photographic accompaniment and handle all, sometimes delicate situations with the appropriate consideration.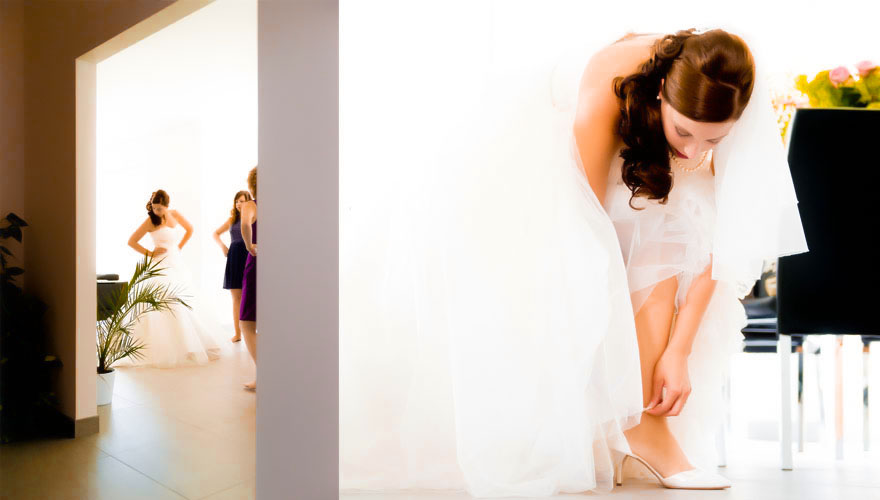 The bride is still in a side room, admiring her newly put-on wedding dress. In the second photo, she is fastening the strap of her shoe.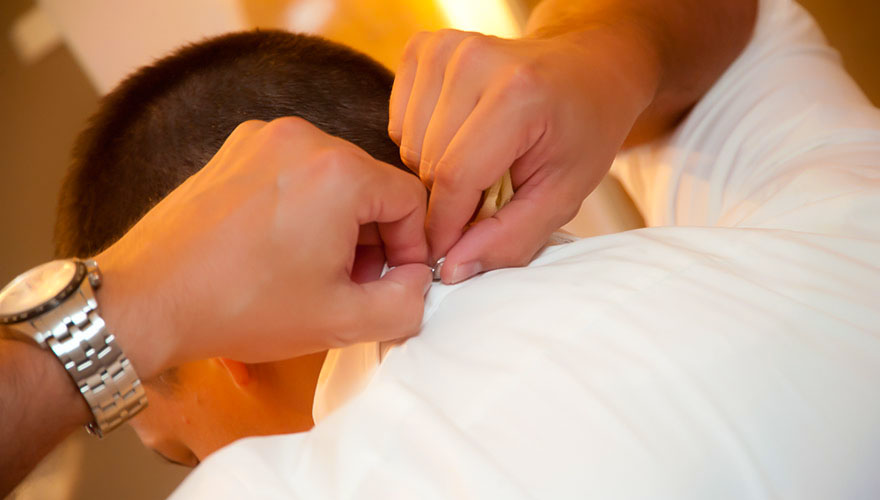 "Maybe someone could help me after all?"
"Sits. Fits. Everything's allrigth!"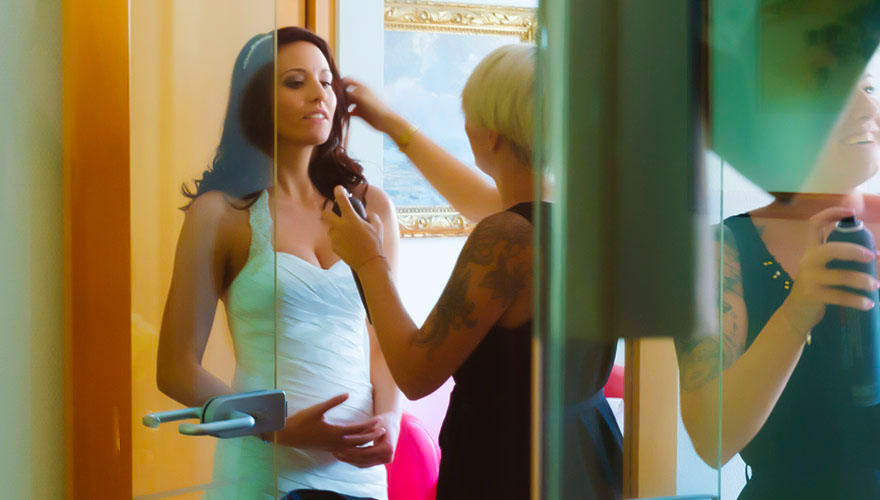 The thrilling atmosphere during the preparations.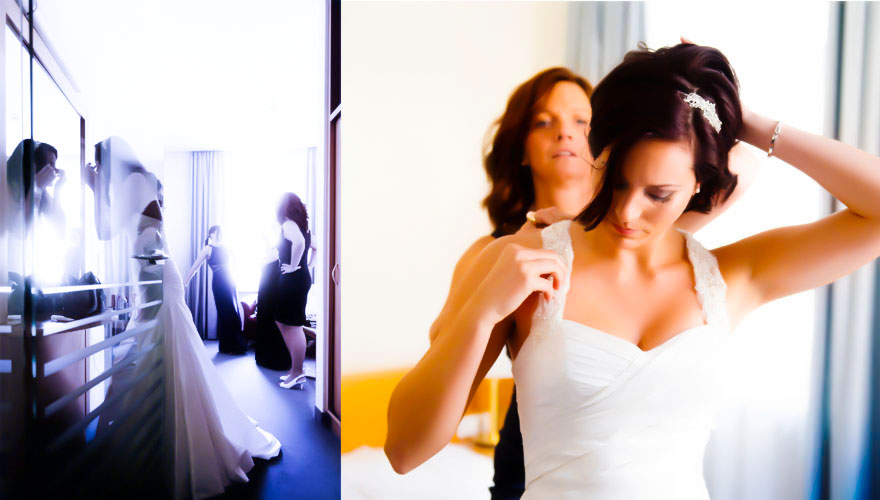 The bride's friends are always present during the preparations. And the mother of the bride lends a final hand.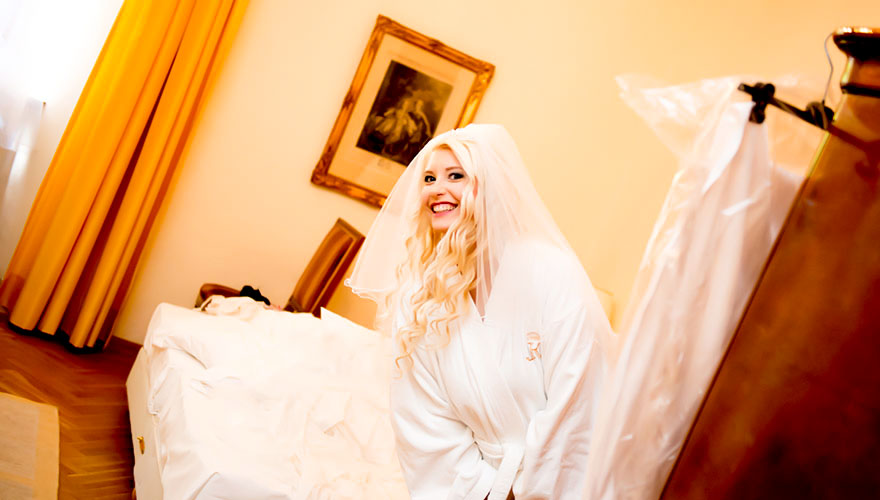 Do the bathrobe and veil match?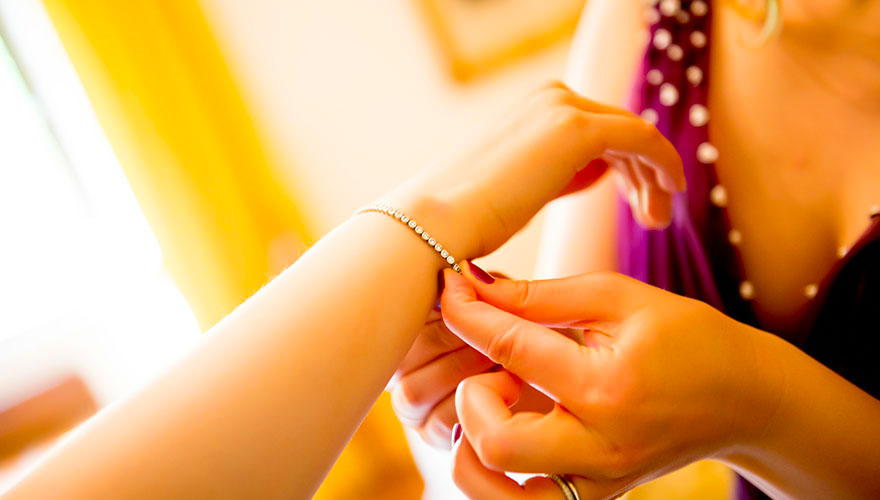 Even the smallest detail is important on this "day of days".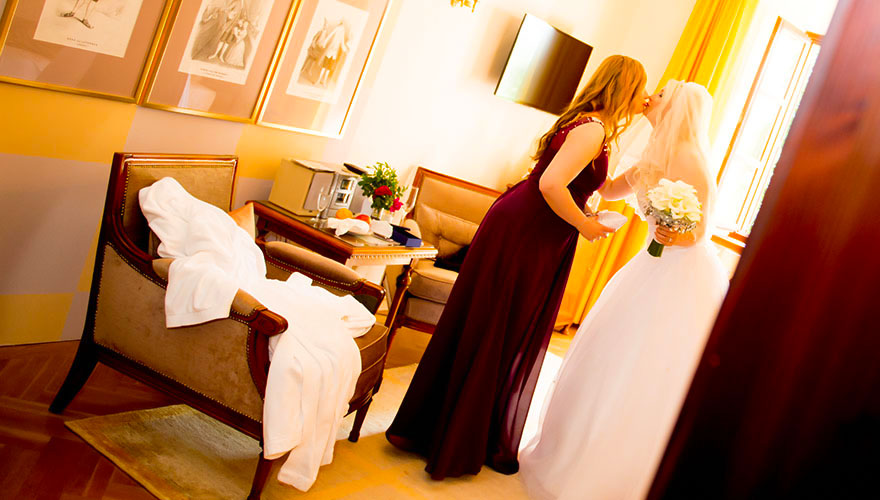 The last kiss before the ceremony for the best - still unmarried - friend.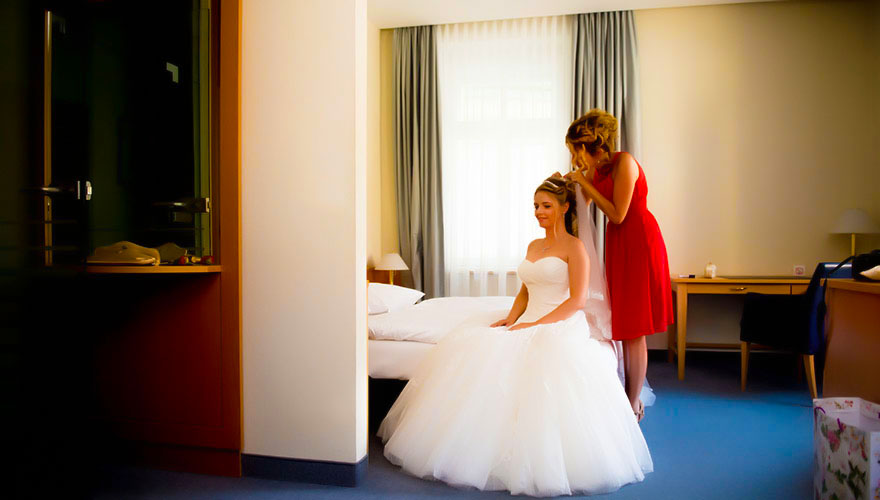 Wedding dress, hair, tiara,...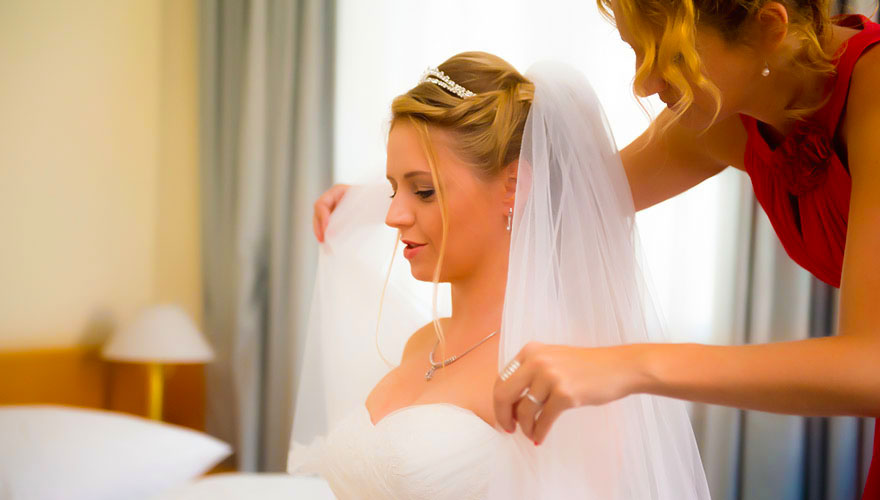 ... and veils. Everything must fit perfectly.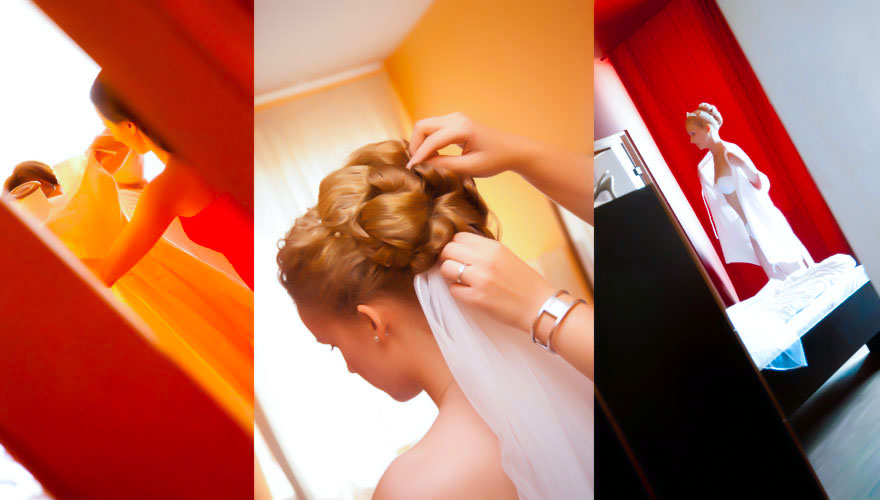 The bride during the preparations. Such memories are not to be missed.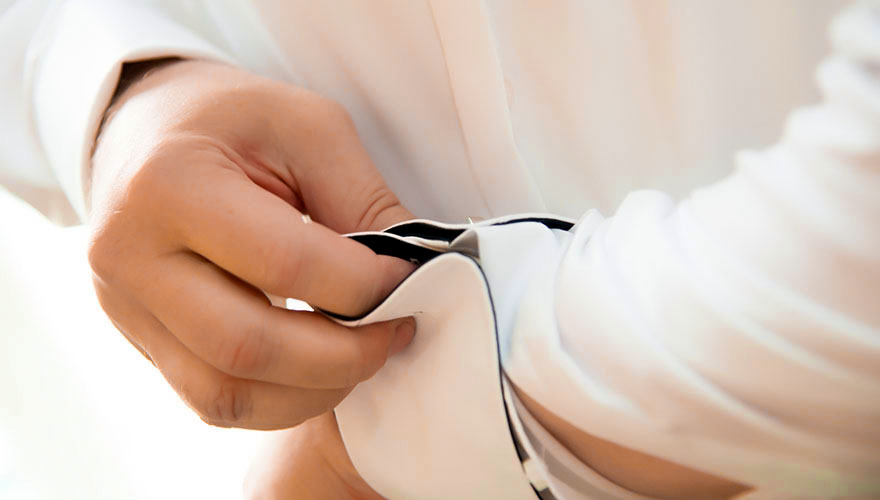 How often in life does one have the chance to wear a shirt with real cufflinks...?!
The wedding dress should be the most beautiful piece of clothing in a woman's life.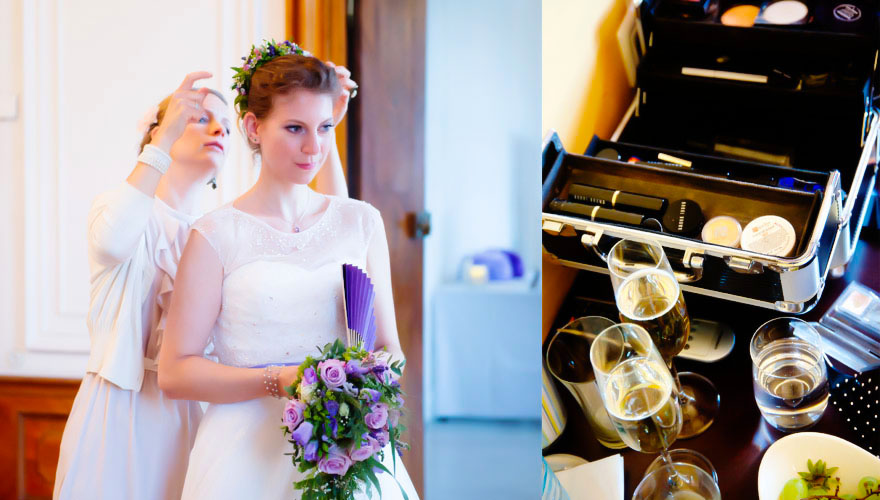 The makeup artist checks the fit of the floral ornament in the hair.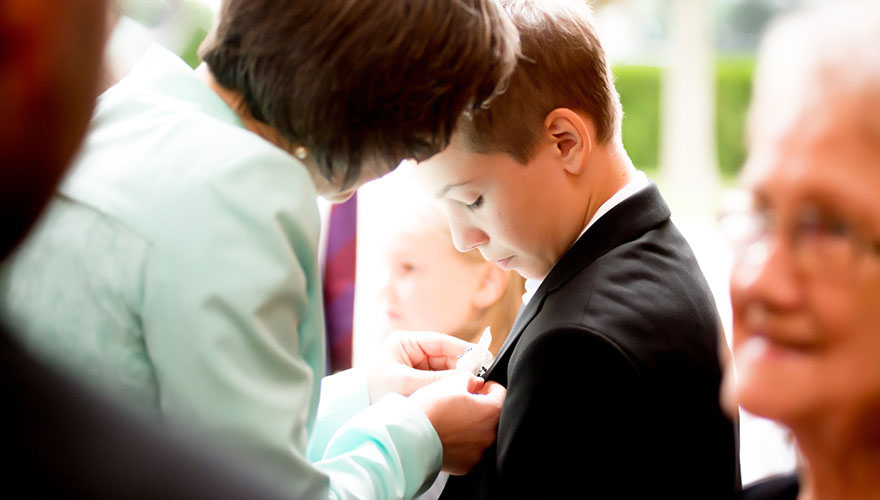 Children, with their wonderful happiness, always add to every wedding celebration.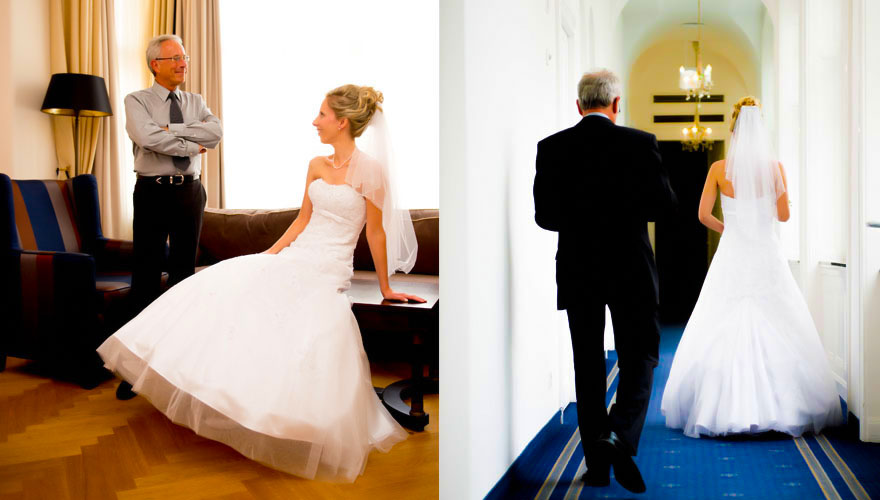 The father of the bride shows joy and pride.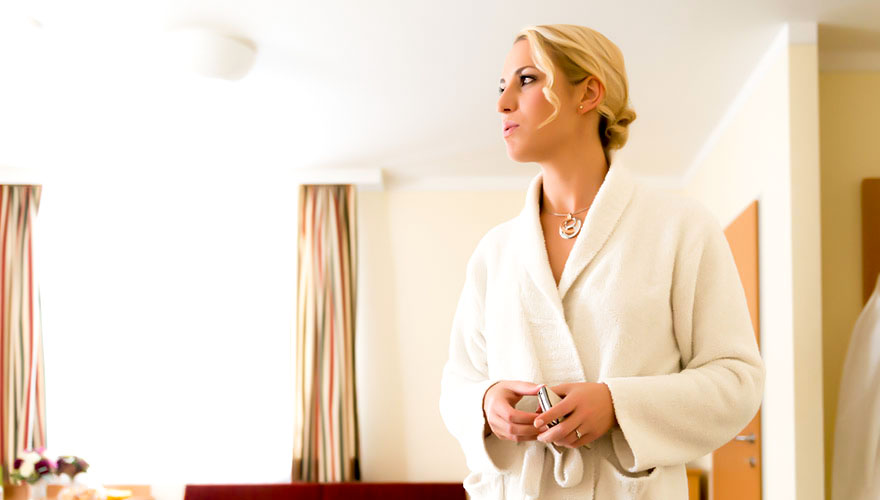 There is still plenty of time until the celebration for...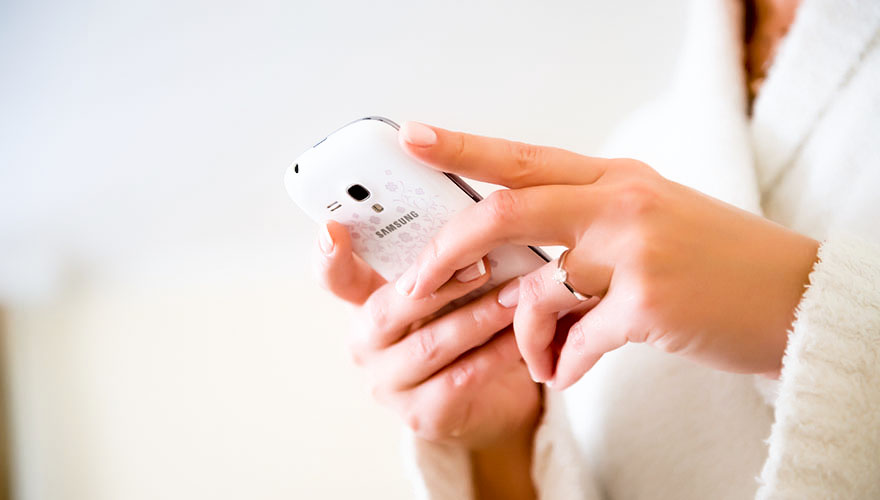 ... a few phone calls!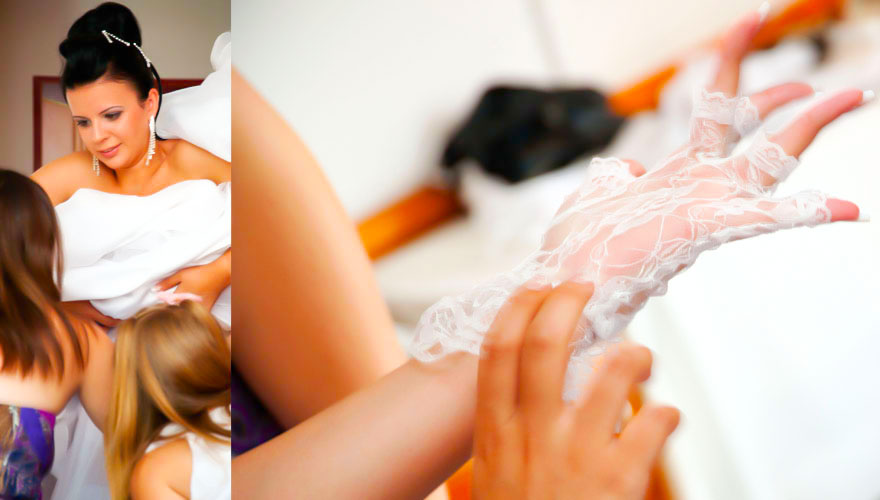 Lace gloves are all too rarely used!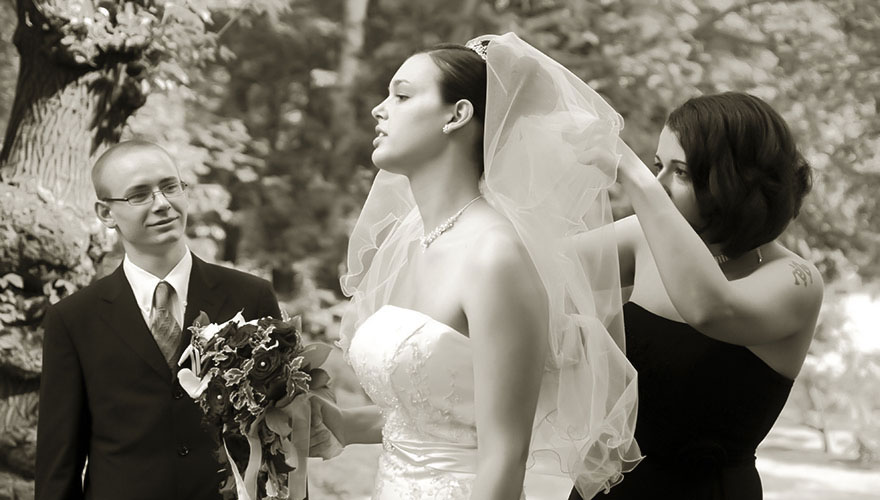 What might this young man's gaze mean?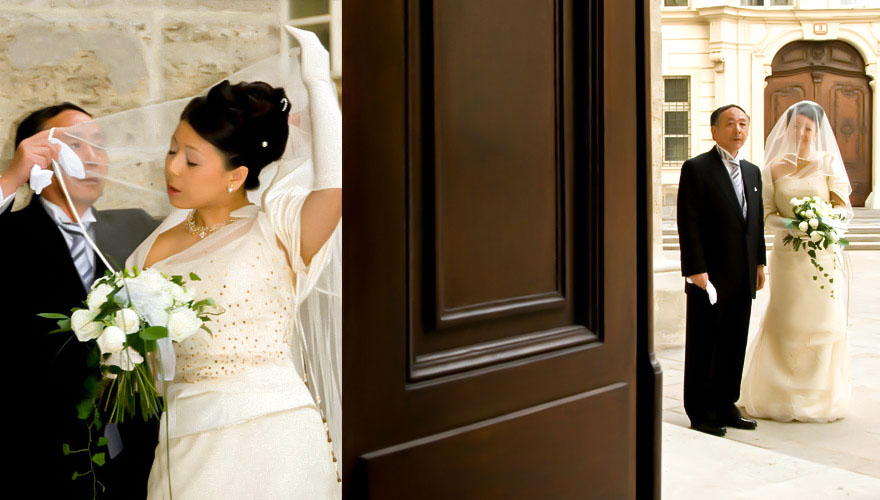 The father of the bride is always concerned about all possible details.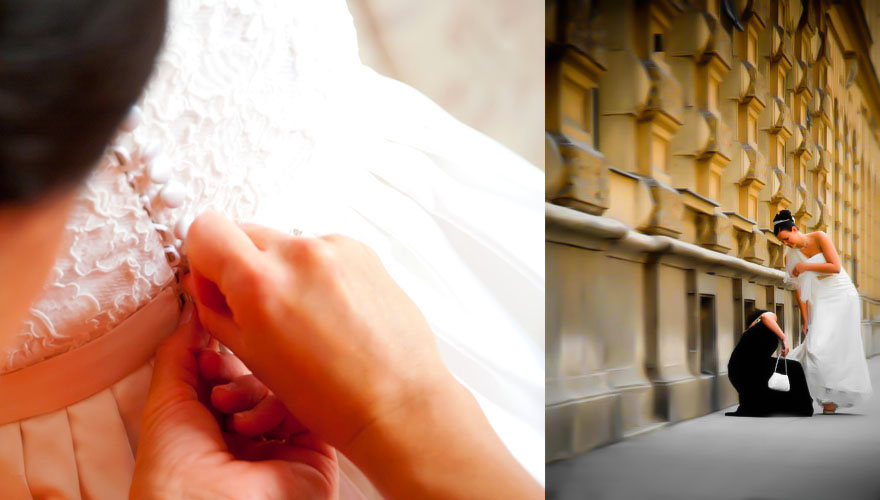 20, 25 or even 30 buttons?