DETAILS.
Often, it is precisely the details that, upon later viewing of the recordings, evoke special moments in one's memory. The "still-virginal" space of the celebration, the adornment of the wedding table, the rings before the vows, the invitations, the menu plan, and much more. All of these things will still awaken many beautiful memories even after years have passed.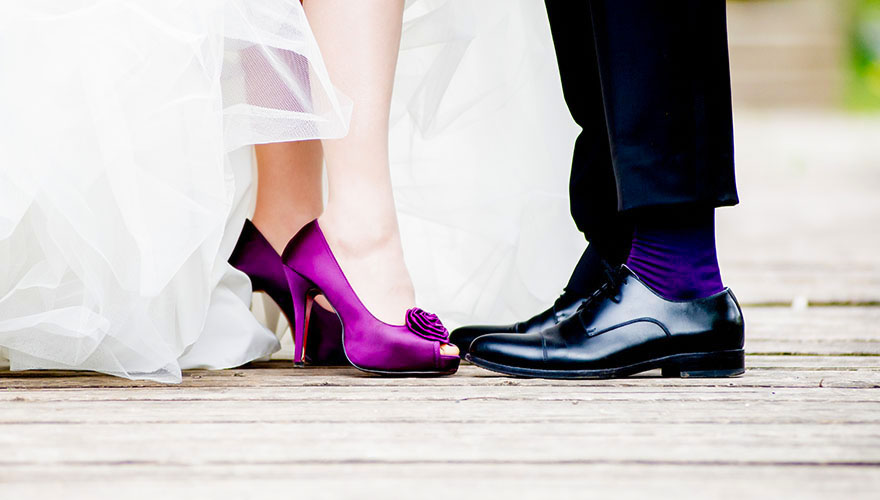 Who says wedding shoes have to be white?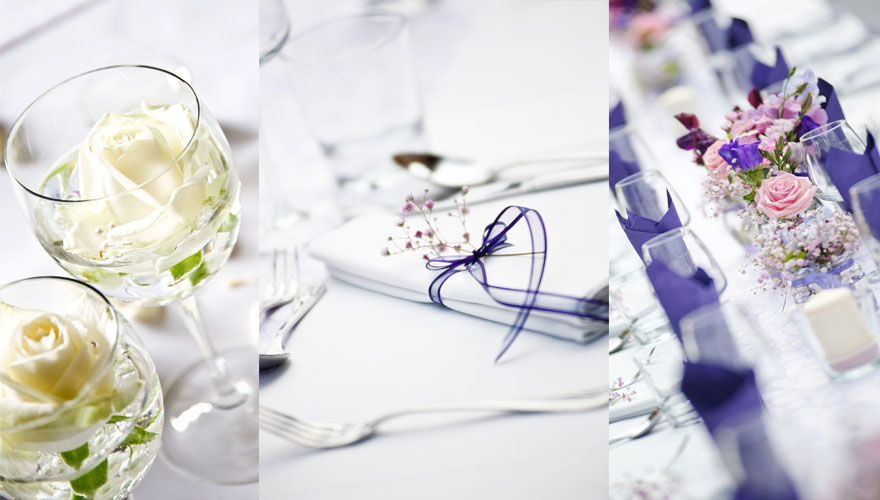 It's the loving details that make every wedding unforgettable.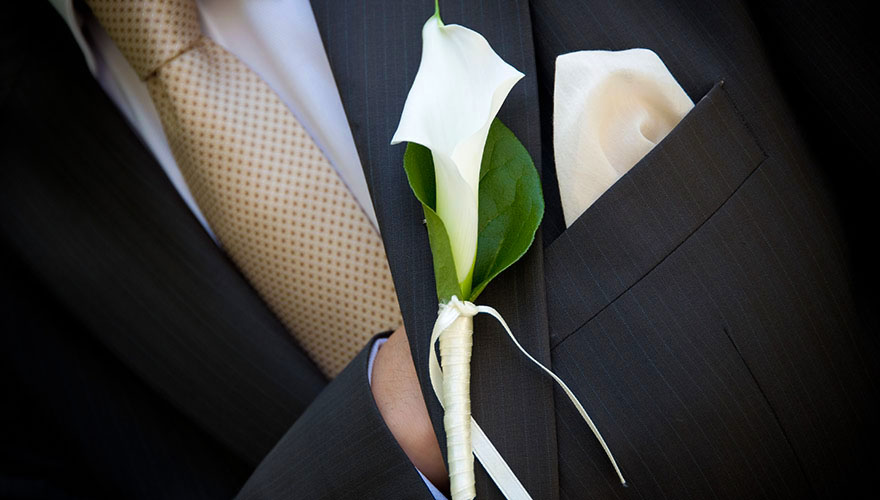 Tie, calla lily, pocket square - everything matches perfectly.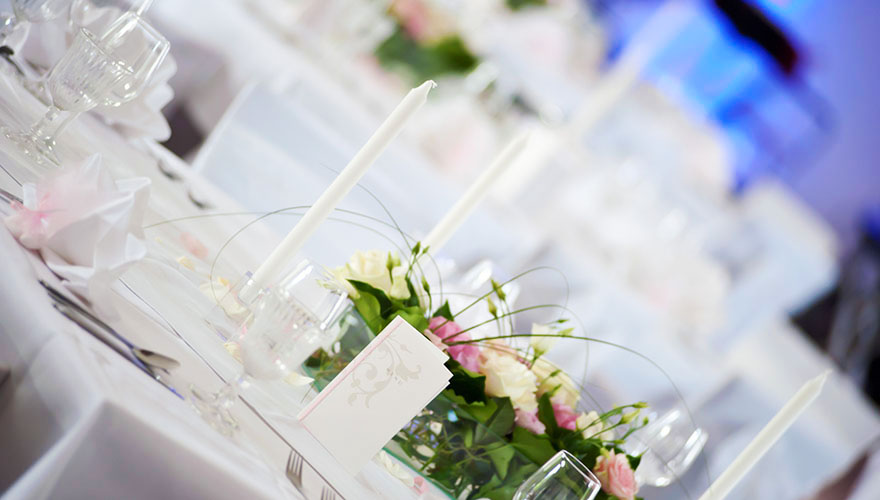 The wedding table with white tablecloths, candles, glasses, and flowers - before the big celebration.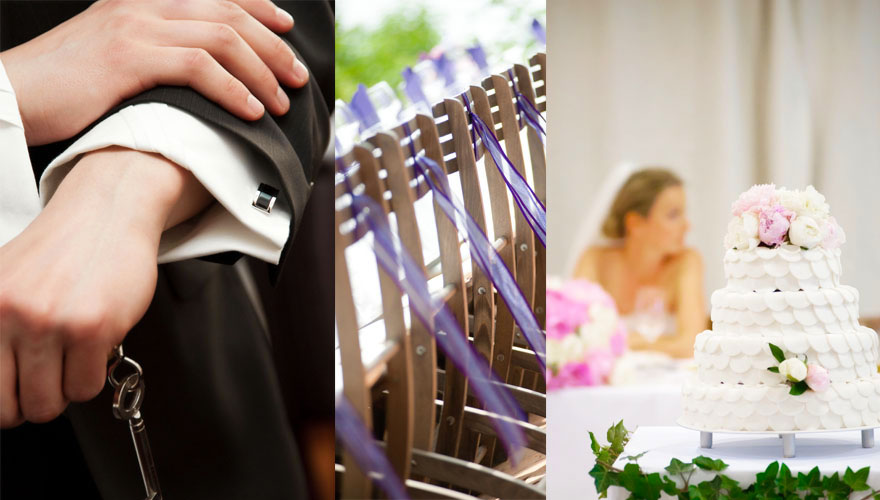 The outfit is perfect, the wedding suite is locked. Now it's time for the wedding.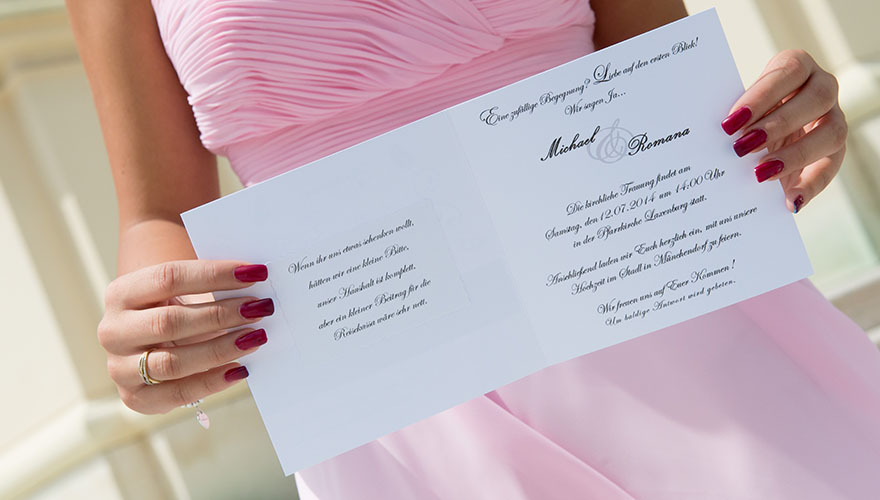 Planning a wedding takes a lot of time. Luckily, there are many helping hands.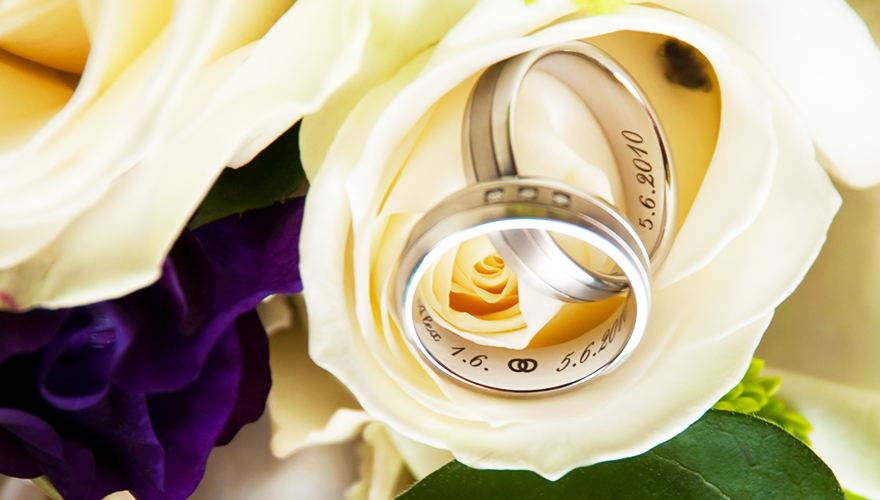 Wedding rings can never be photographed enough. The insides are rarely seen.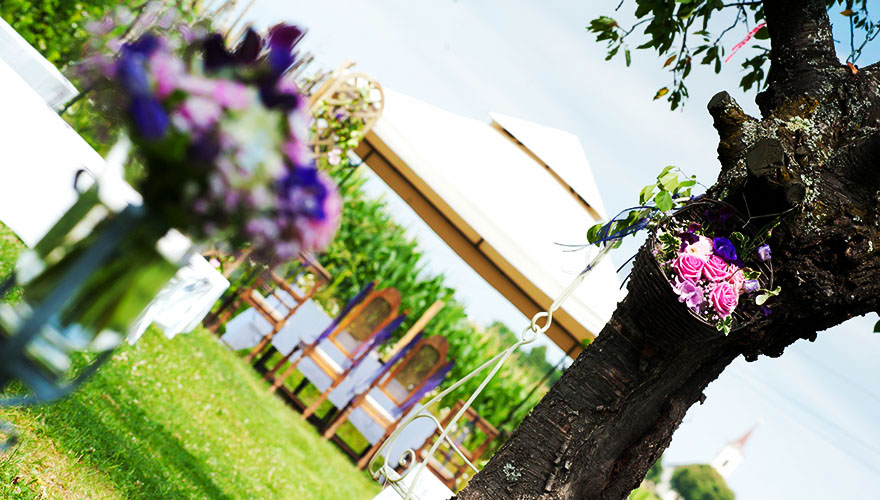 In the summer, many wedding couples enjoy a celebration in the greenery.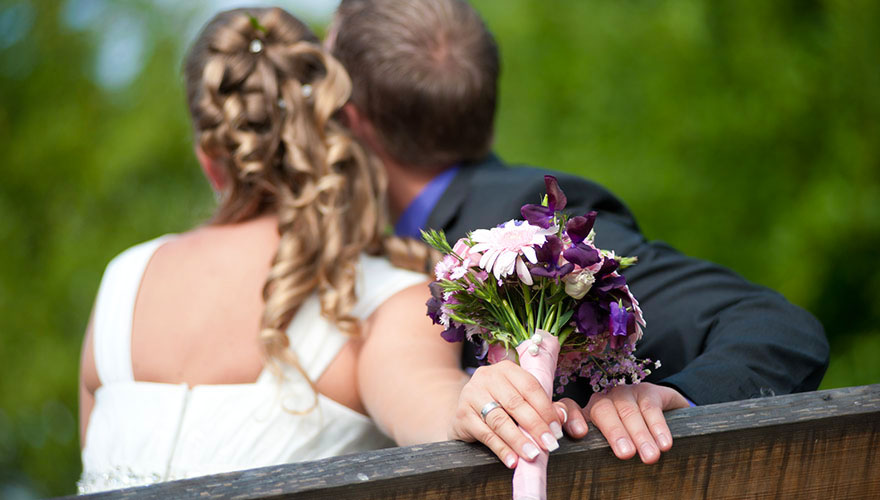 A second photographer often discovers unusual perspectives.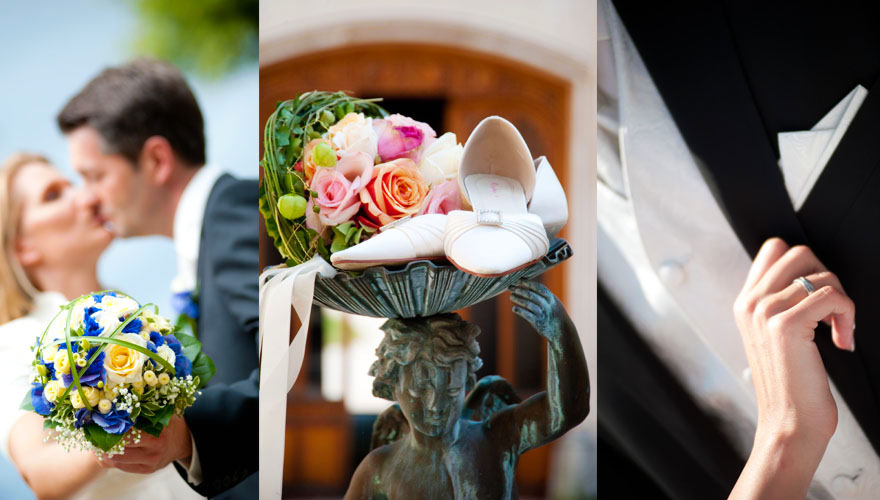 Throughout the day, we search for the small charming details that make a wedding so unique.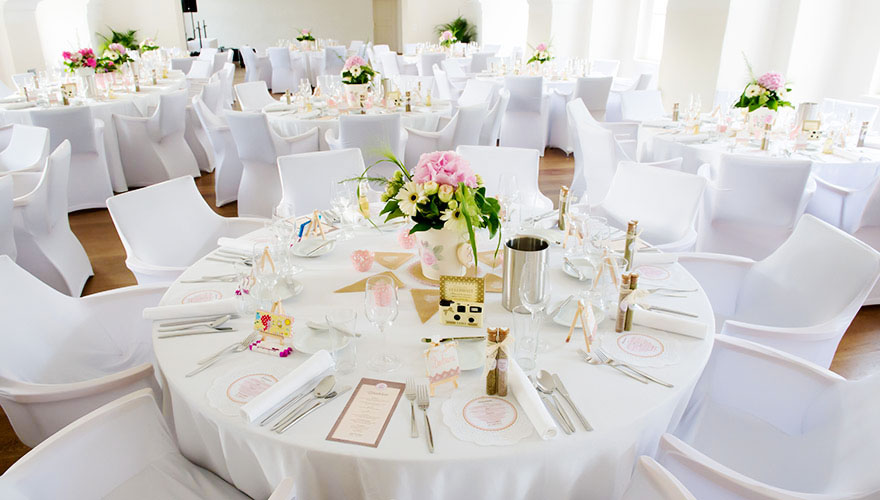 Just before the table is visited by the guests, everything is perfectly prepared.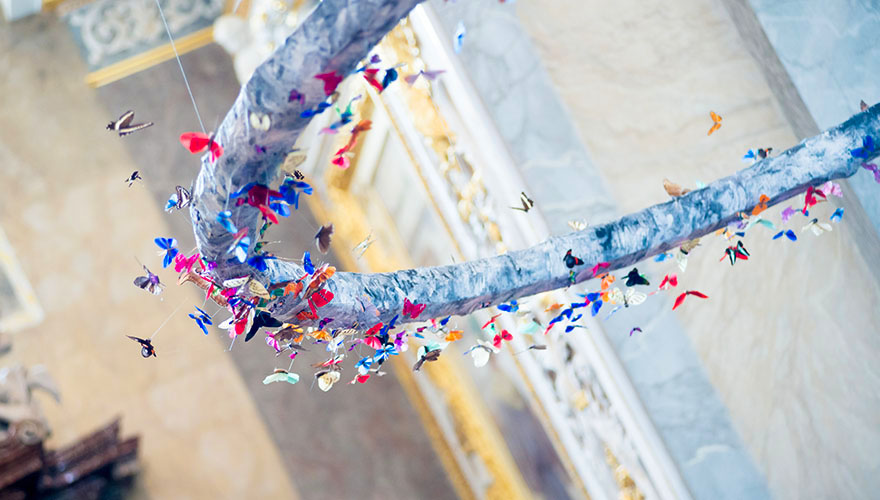 It's hard to believe how much manual labor goes into a wedding.
While the dance floor is filled with dancing and celebration, we are always on the lookout for new motifs.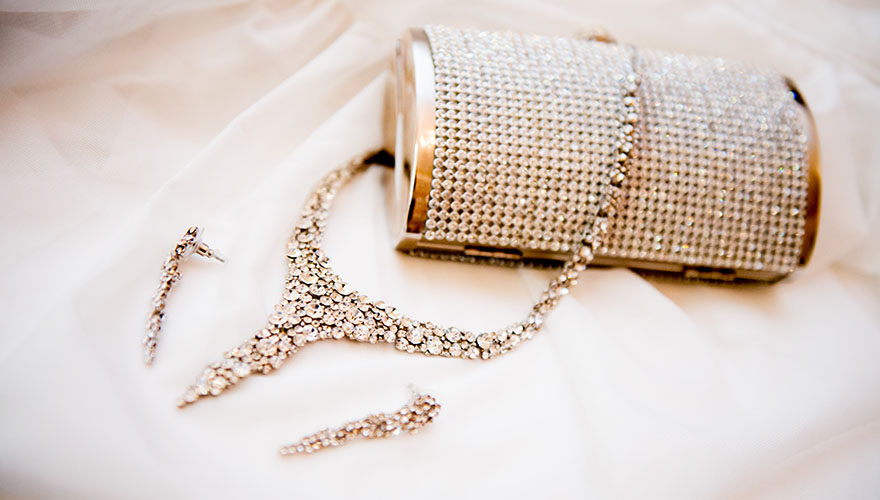 In the wedding suite, we discover the carefully selected accessories.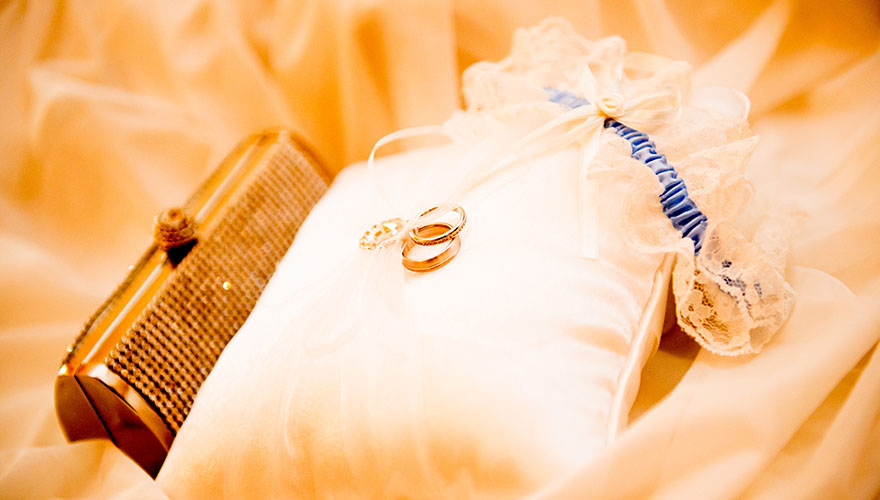 Rings on the ring pillow are often seen - the garter is often not seen at all.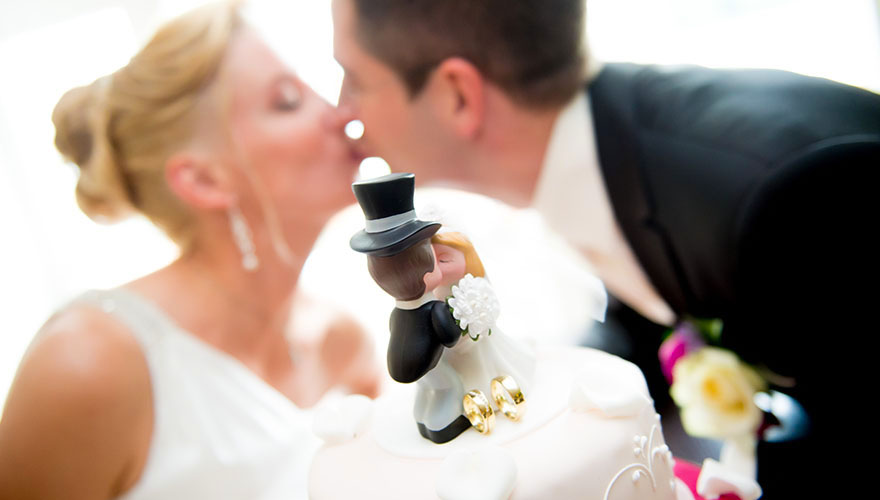 The bride and groom and their unique wedding cake.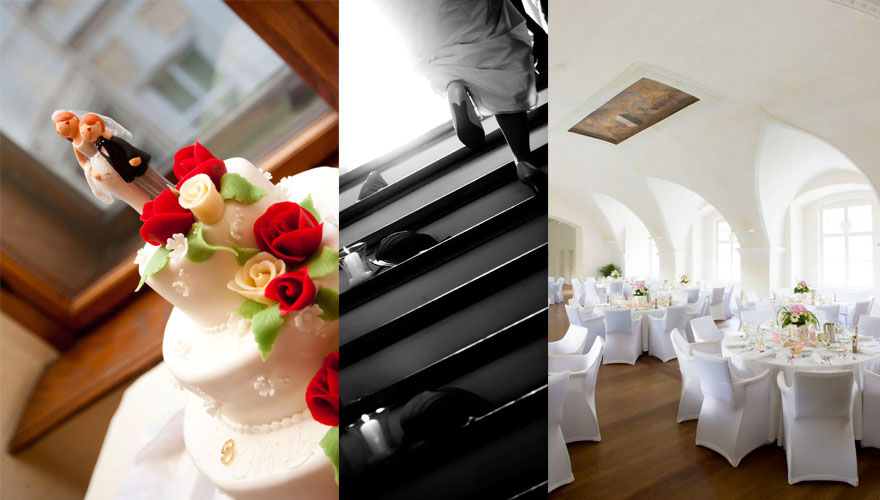 Upstairs and downstairs - there are great motifs to discover everywhere.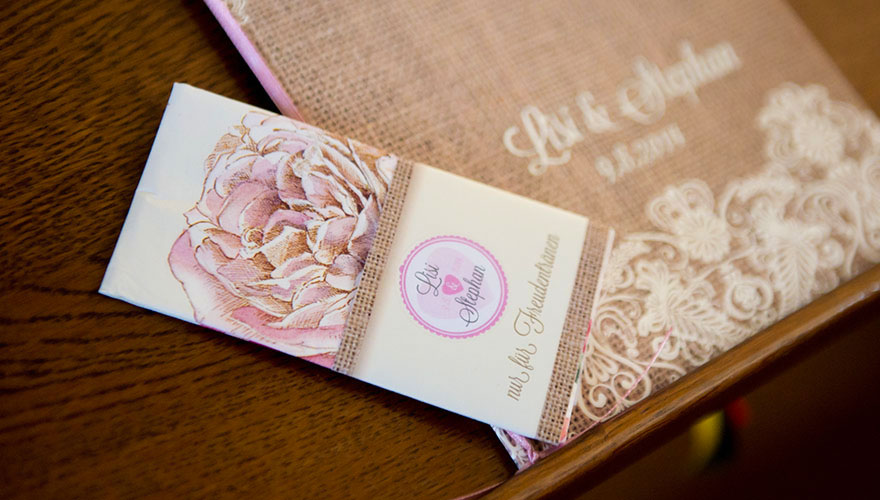 Personalized tissues bring extra joy - even when tears flow.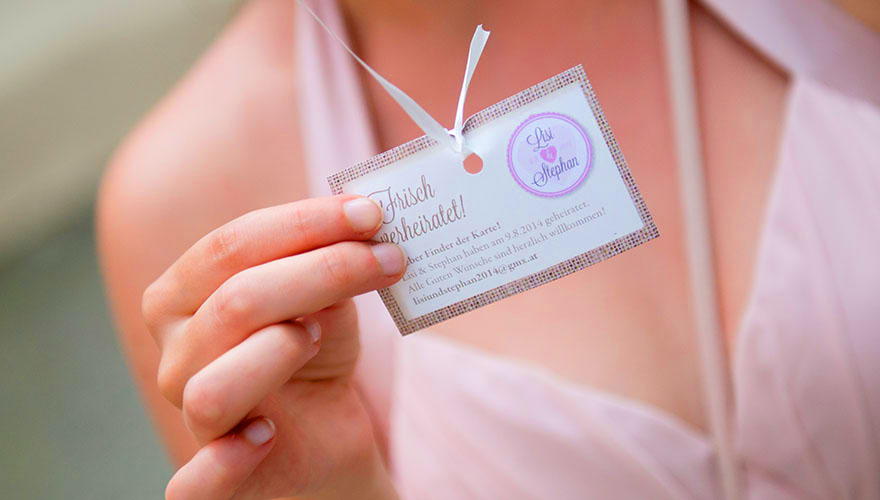 Just before the balloon is released, we take a look at the message.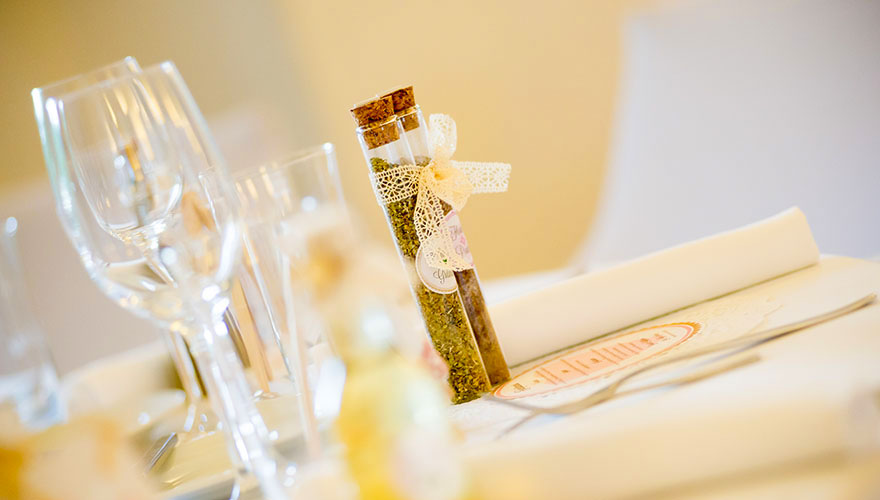 Small gifts for the guests simply can't be missing.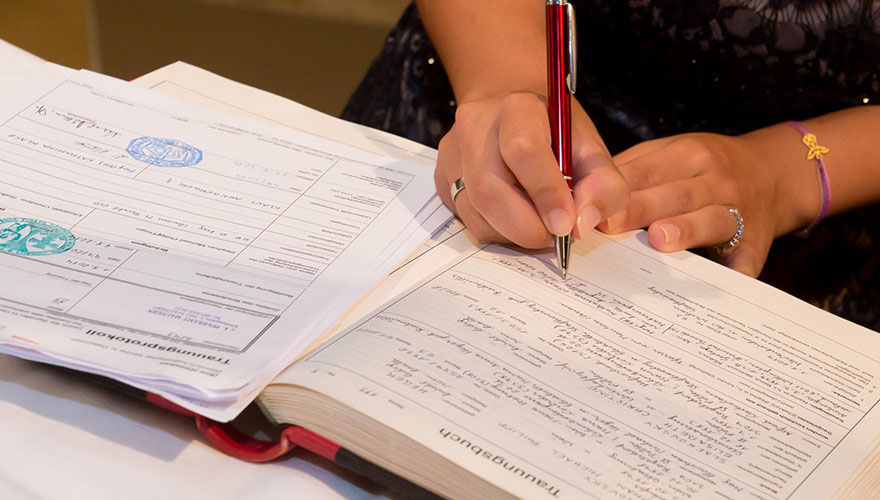 Everything is recorded in the marriage book.
The self-made name tags are pretty.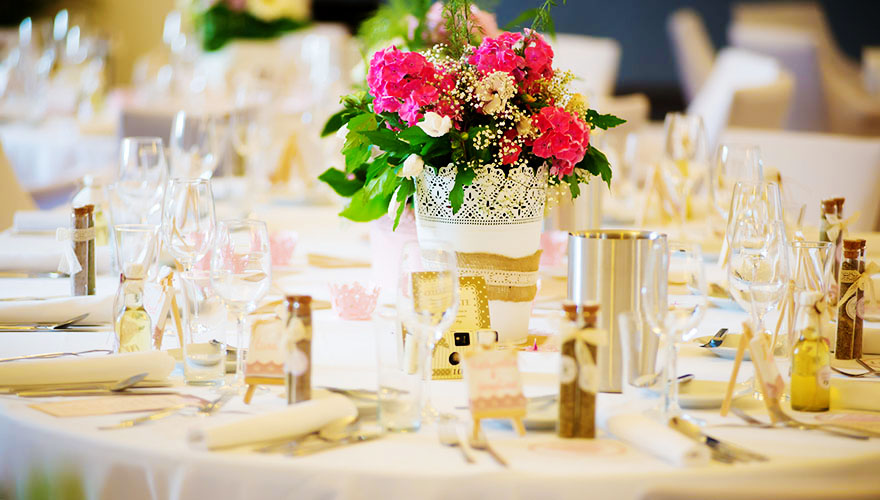 A final look at the table before the guests arrive.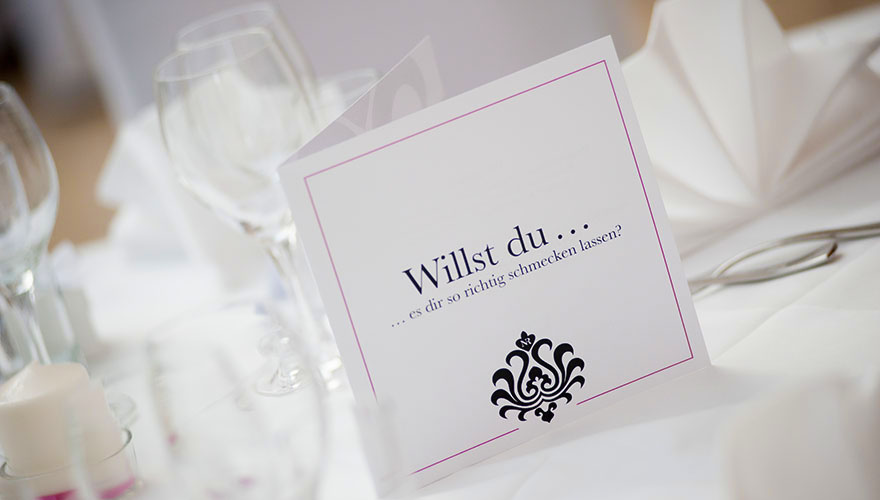 Do you want to ... enjoy it to the fullest?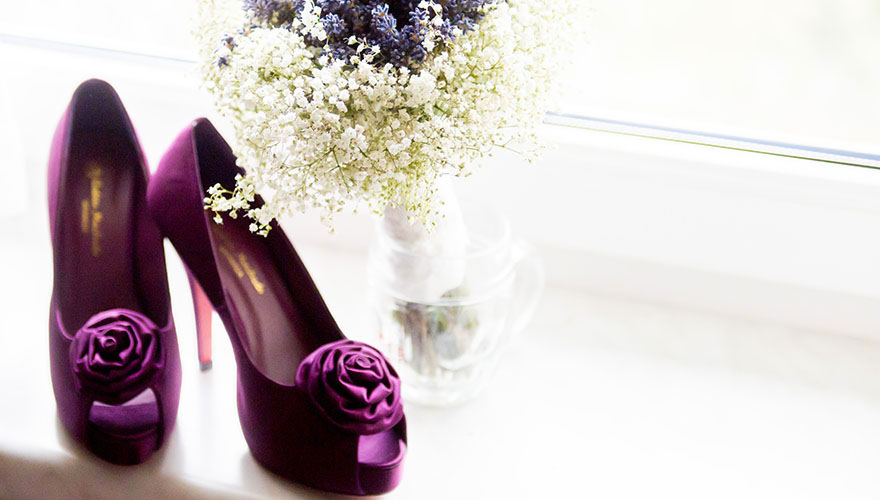 Too beautiful for the long dress ... the bridal shoes.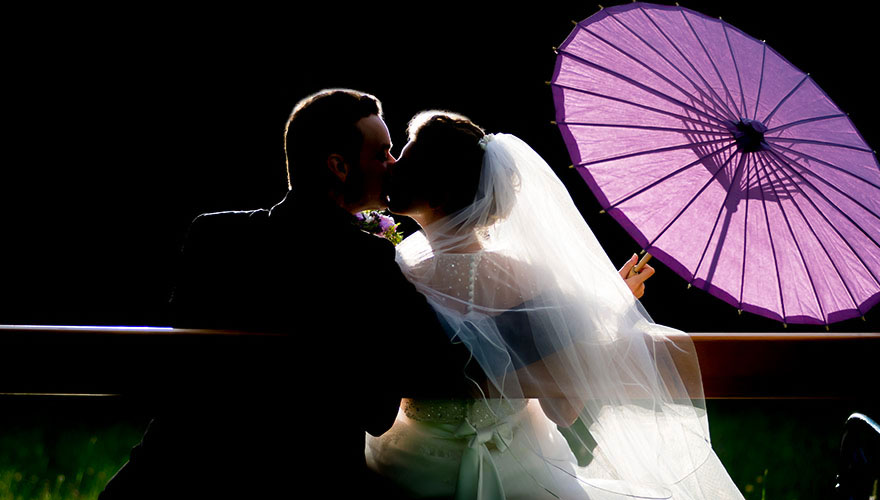 Backlight can be so romantic.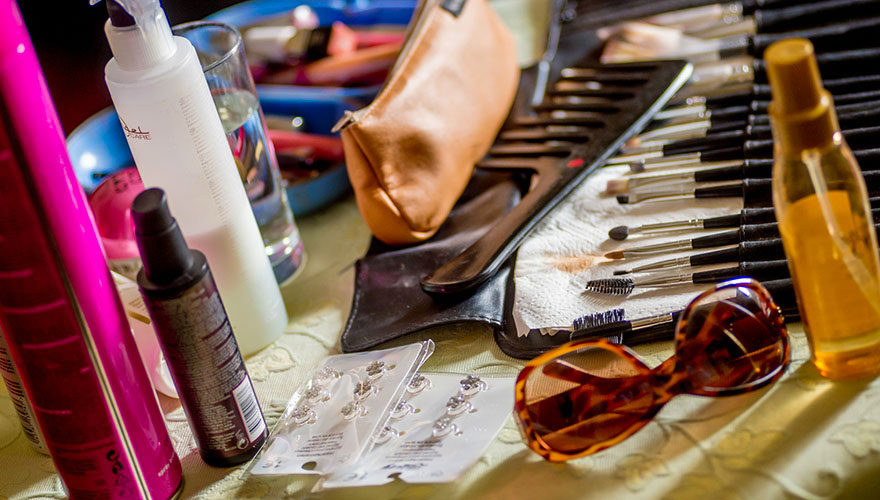 It's hard to believe how much equipment the makeup artist brings.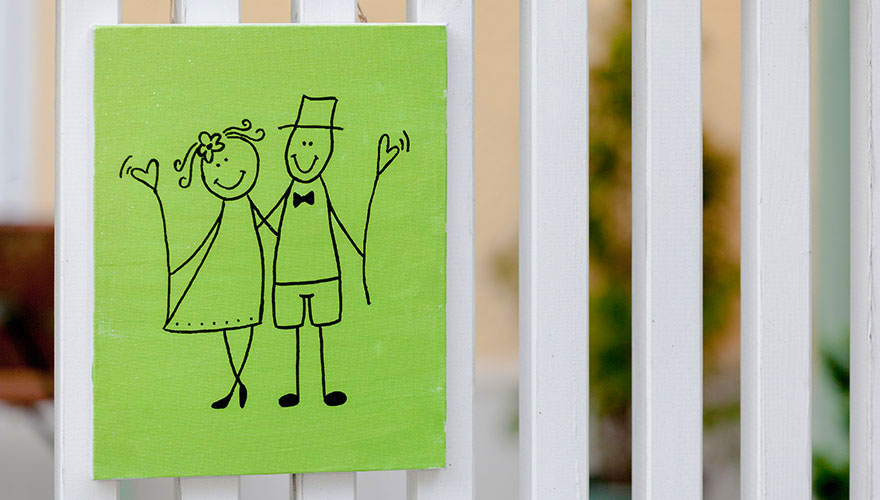 Bride and groom - this way!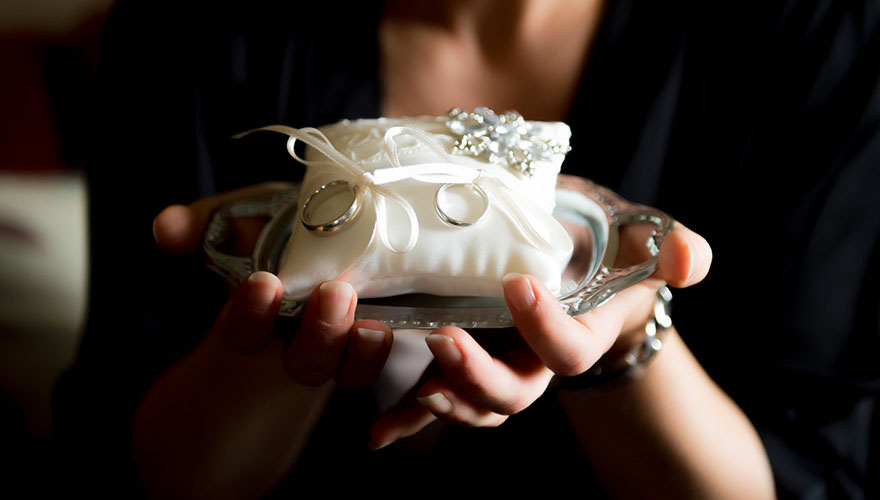 There they are, take a look. We searched for the right ones for a long time.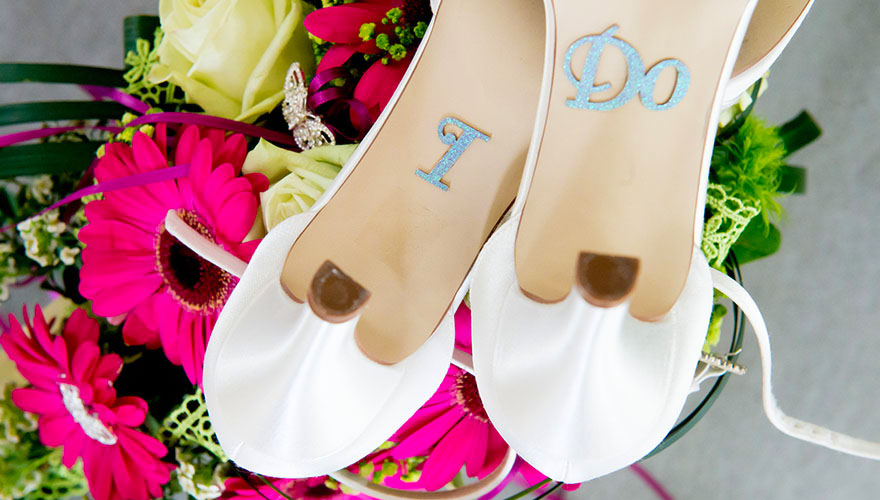 When I kneel before the altar, everyone should know: I DO.