THE BRIDE.
On this »day of days«, all eyes are likely to be on the bride and the wedding dress. Wedding photographer August Lechner skillfully knows how to stage this. No matter what season, he always finds the best opportunities to create everlasting images.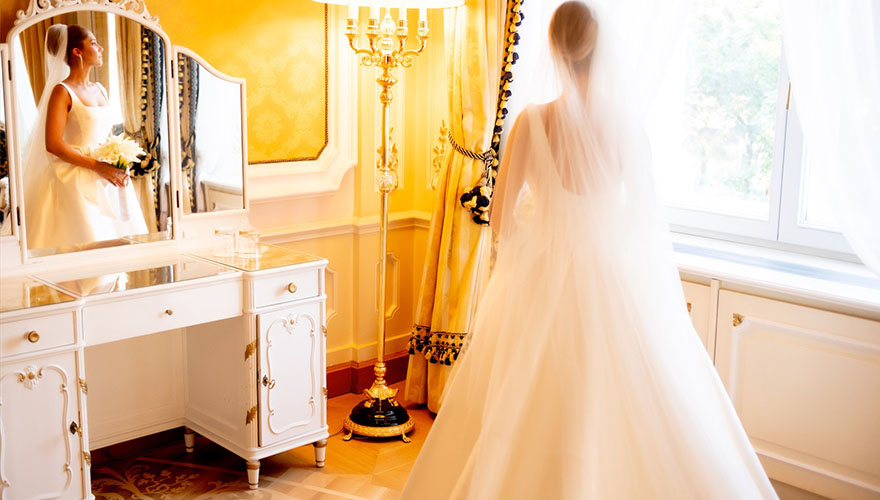 Still alone in the park in front of the hall for the grand celebration.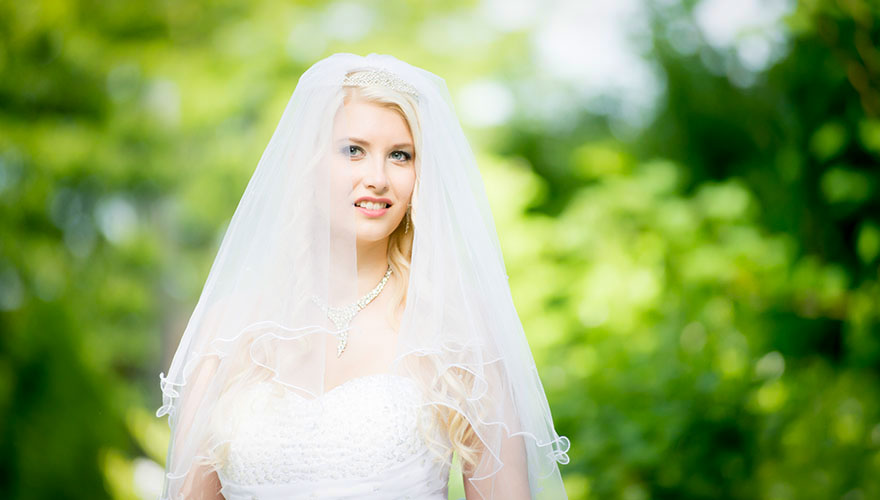 The location always provides the appropriate setting for the bride's photos.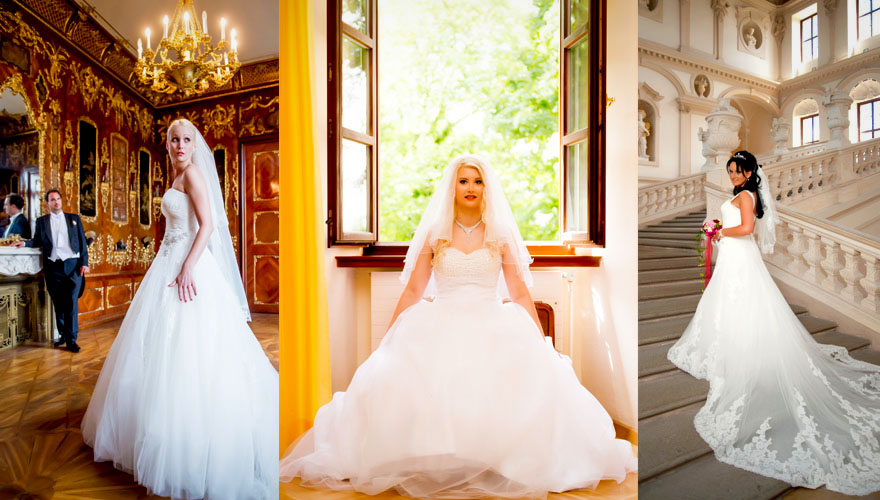 Every season offers fine motifs for the background. One just has to find them.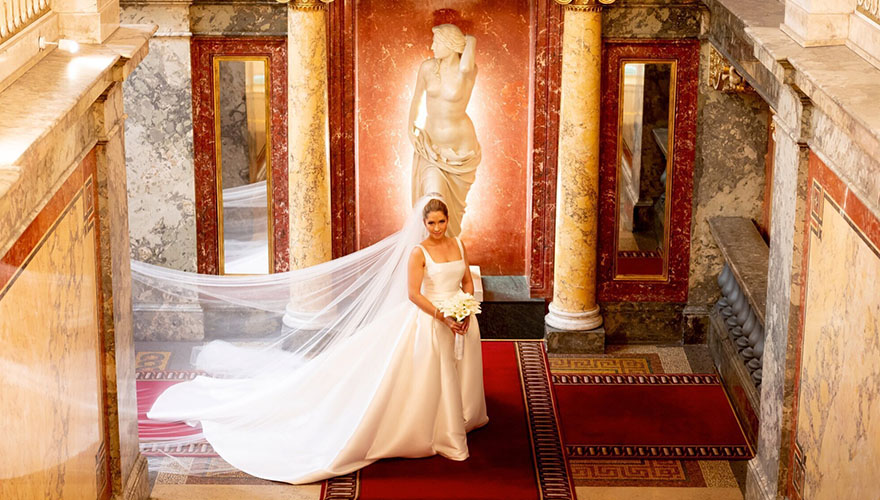 Many accessories are suitable for a successful photo.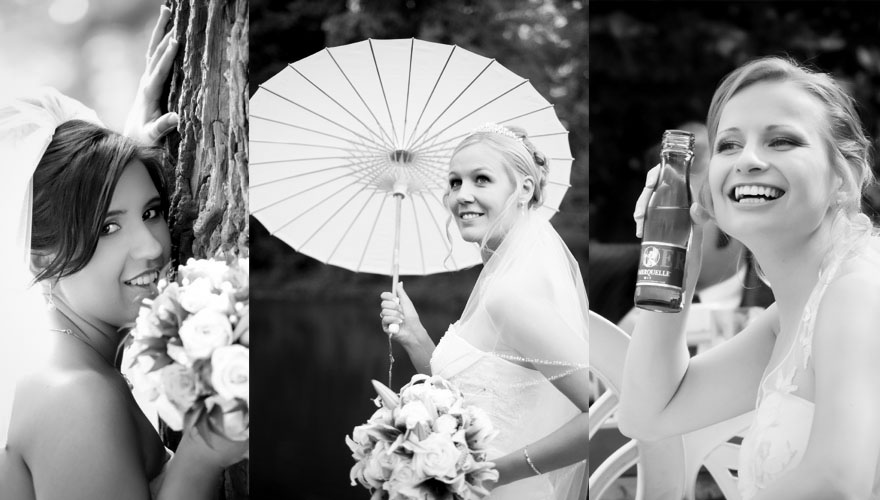 The proud father of the bride leads his daughter to the registry office.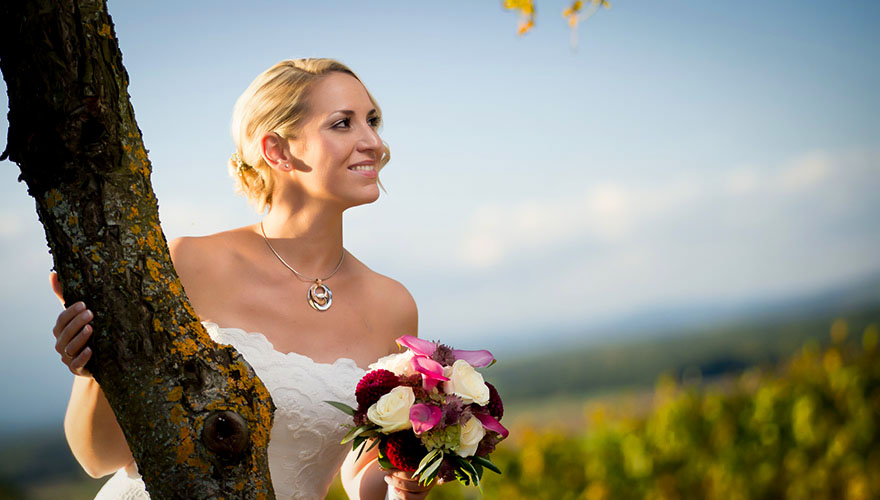 An extremely successful photo of the bridal couple in front of Schönbrunn Palace.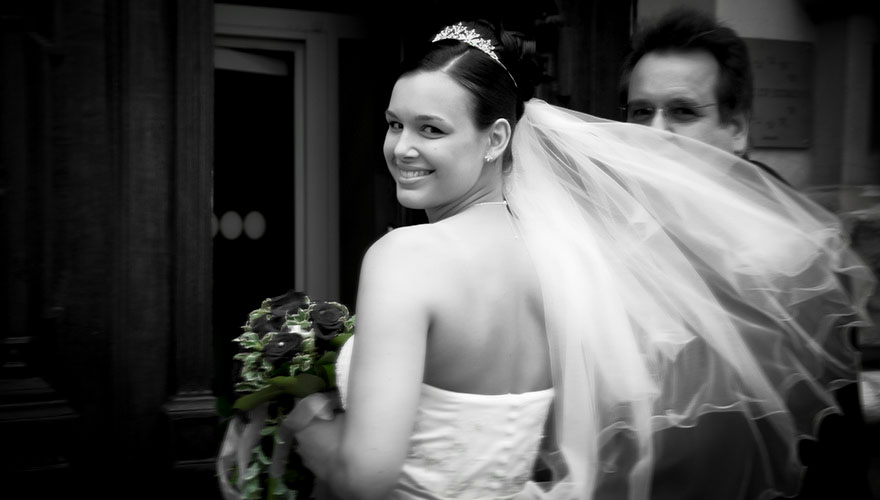 "I will not let the rain ruin this day!"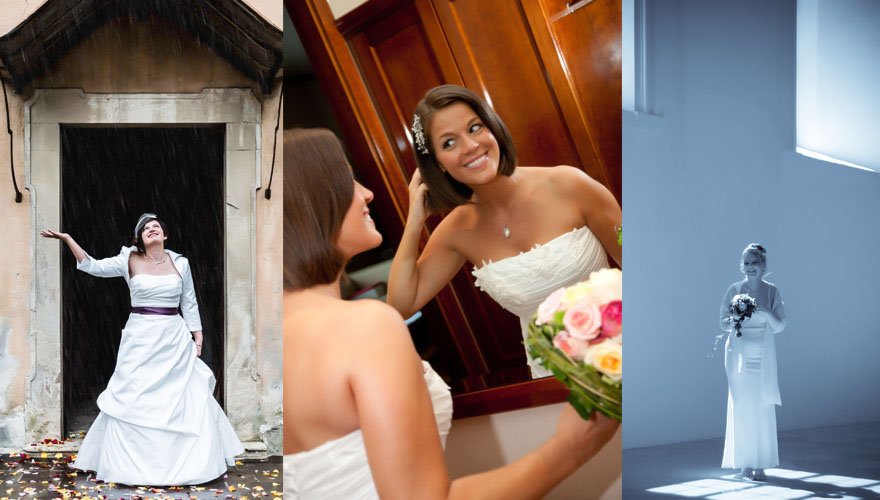 Lost in thought.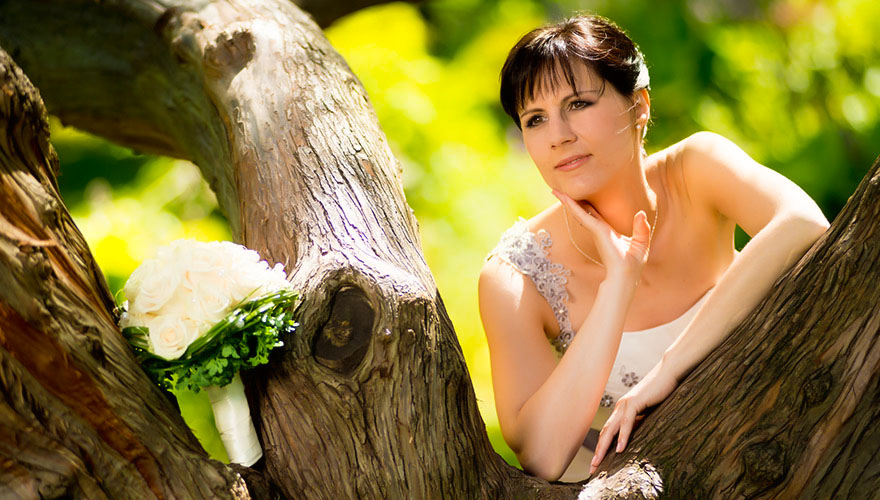 "–"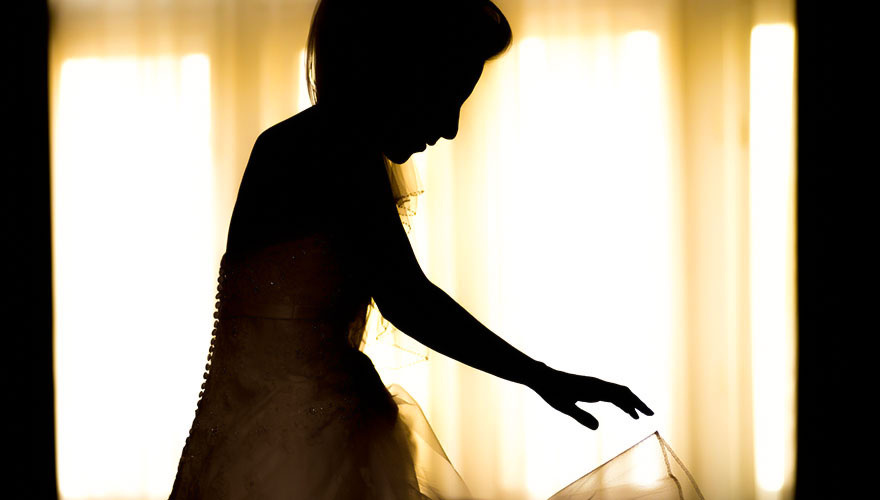 The wedding dress in many variations.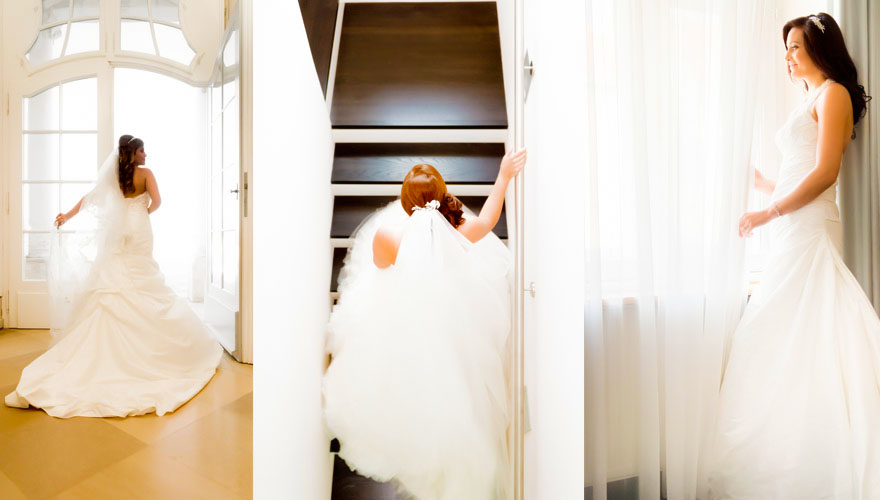 In front of Belvedere Palace.
Whether in the Hetzendorf Palace Park or the Laxenburg Palace Park, the wedding dress needs to be showcased.