THE CEREMONY.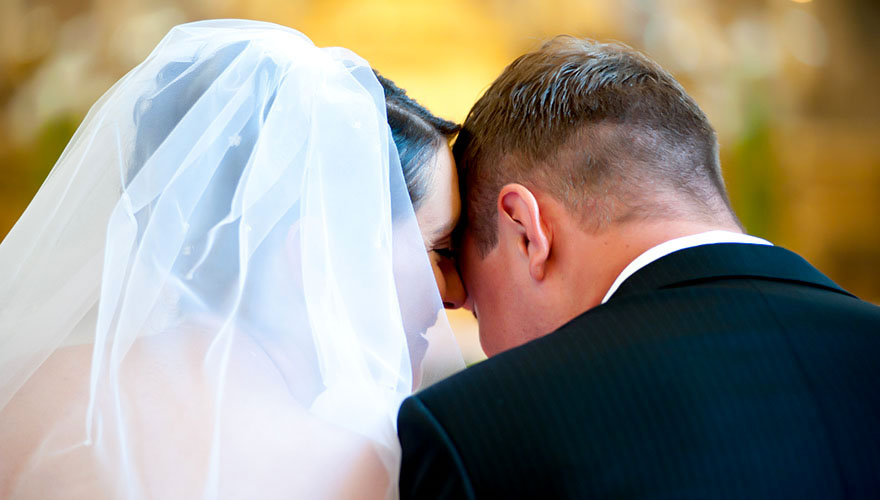 Even right in front of the altar, there is still something to whisper about.
Bride and girl - a sweet encounter.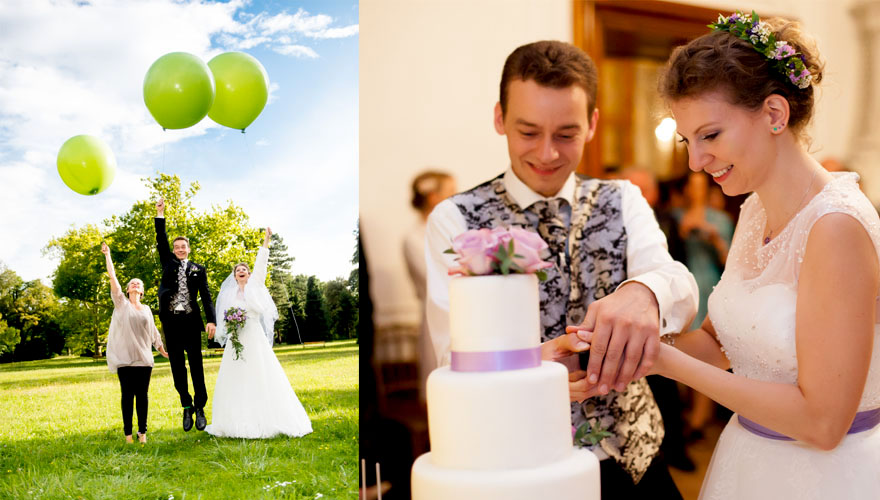 And then he takes off in joy ...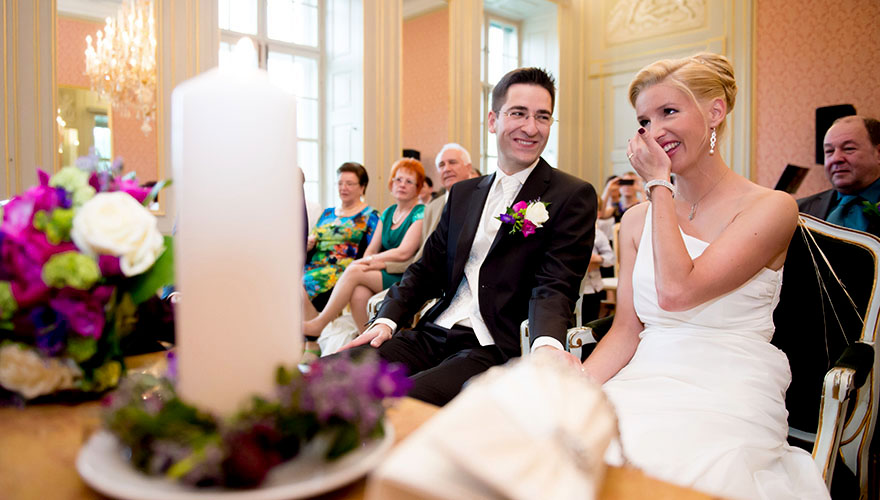 When we cry with happiness, the world laughs.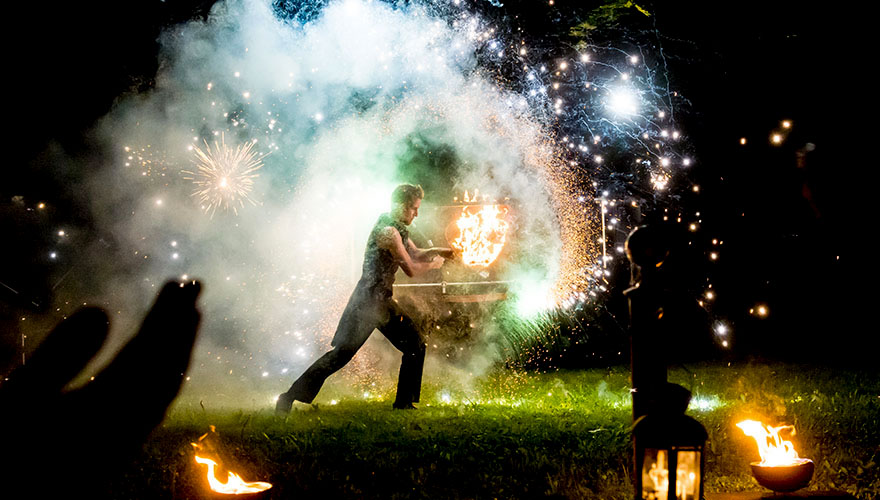 A fire performer at the midnight celebration.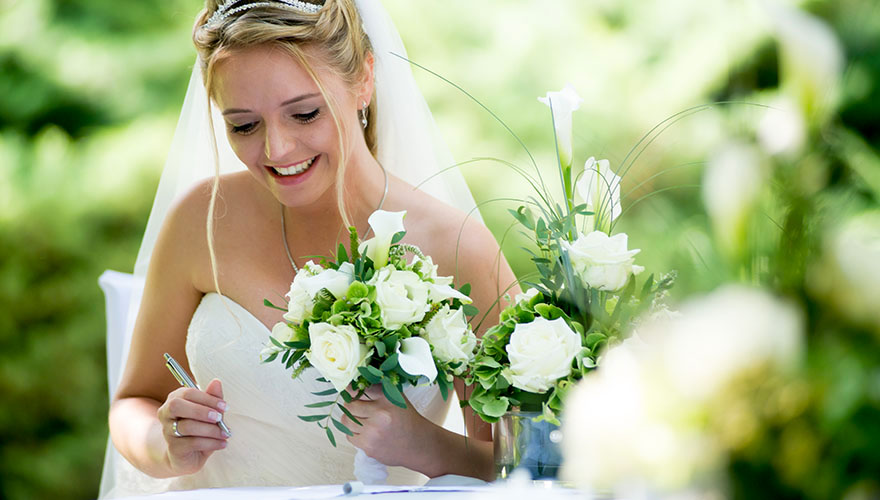 The new name "black on white".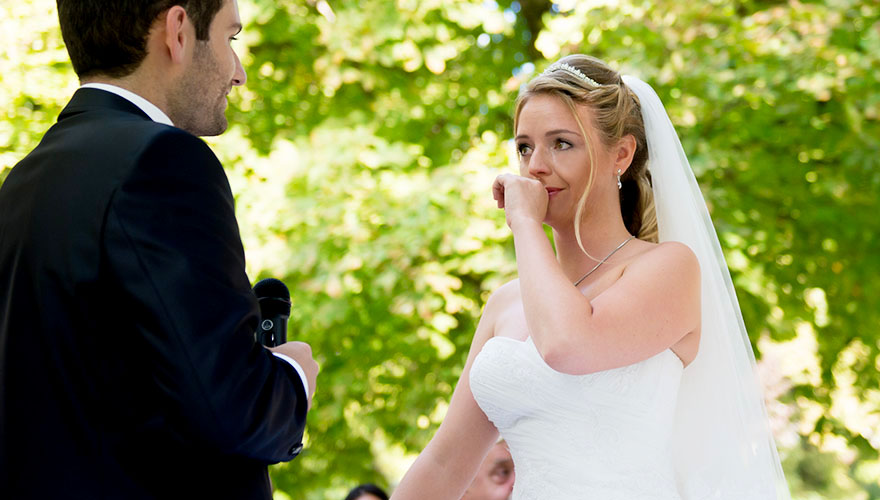 Words of love touch us.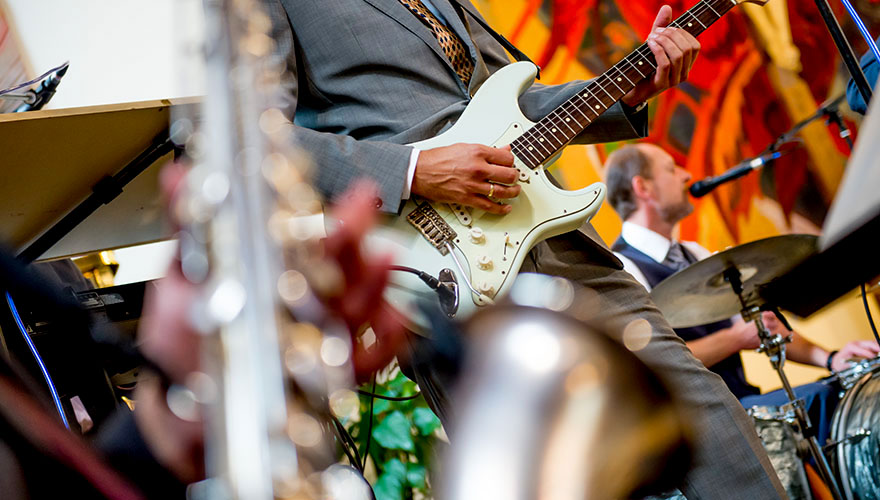 Music is in the air. How beautiful when even guests pick up the guitar.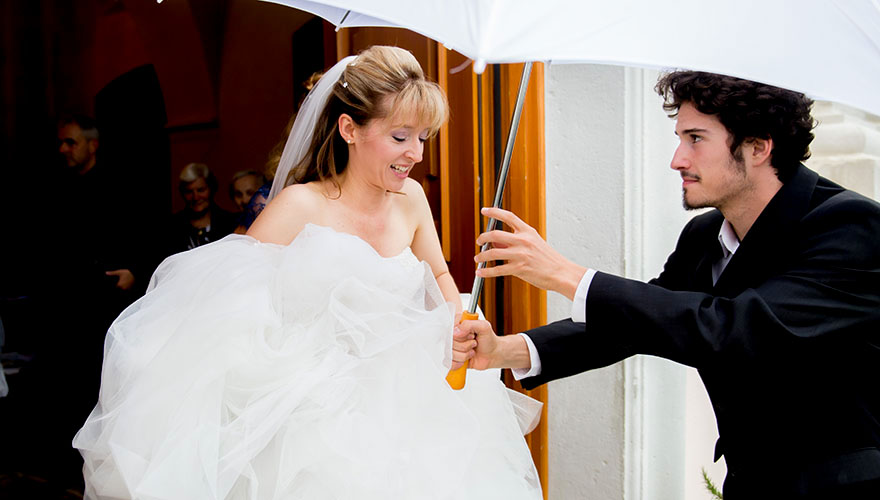 Helpful spirits make your day perfect - even when it rains.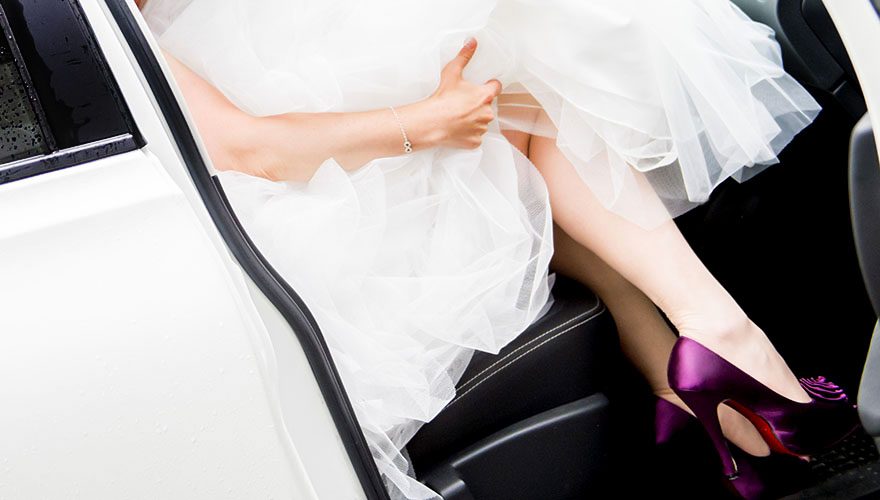 Finally, we get to see the great bridal shoes.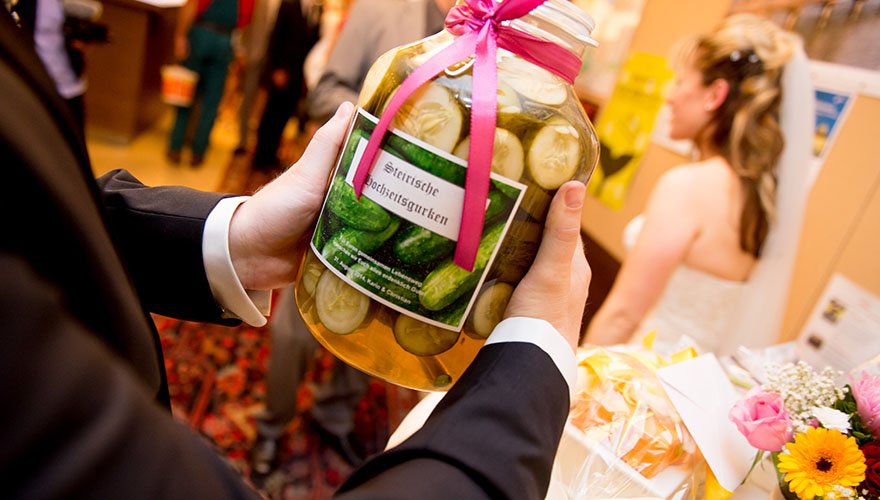 What do you give a happy couple who has everything?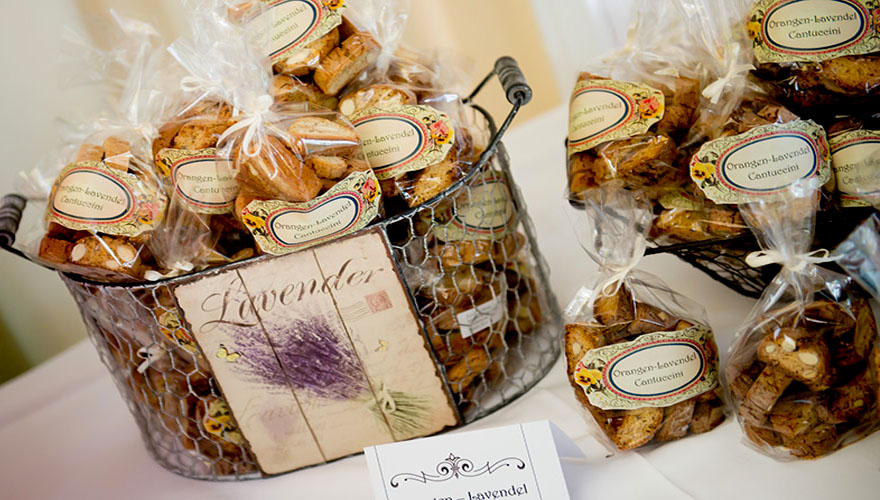 Small gifts keep friendships alive.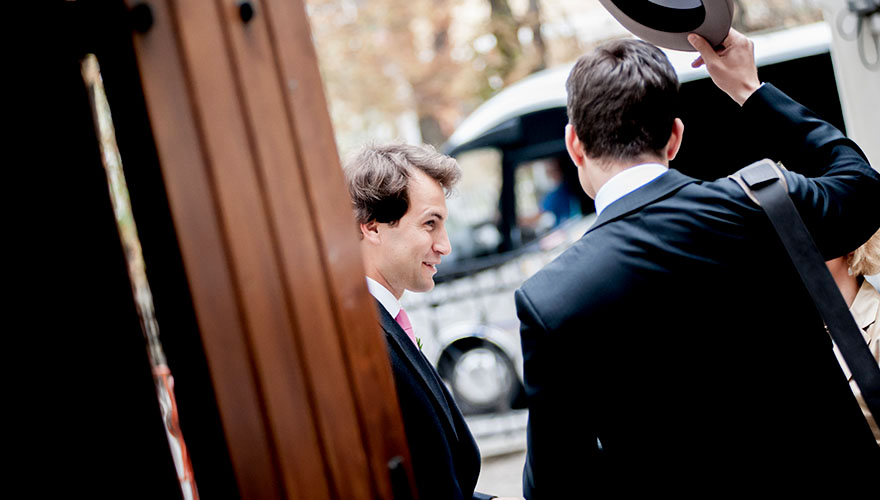 I take my hat off to you - a particularly fine gesture.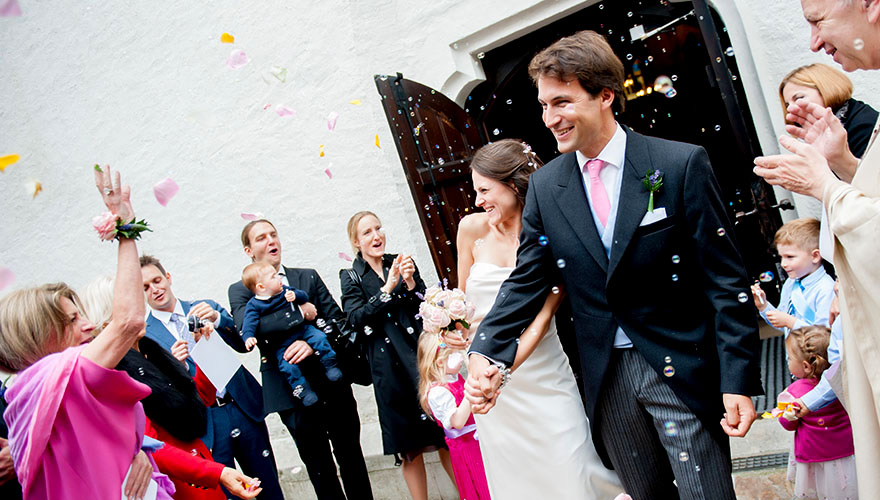 And then the whole world rejoices with us!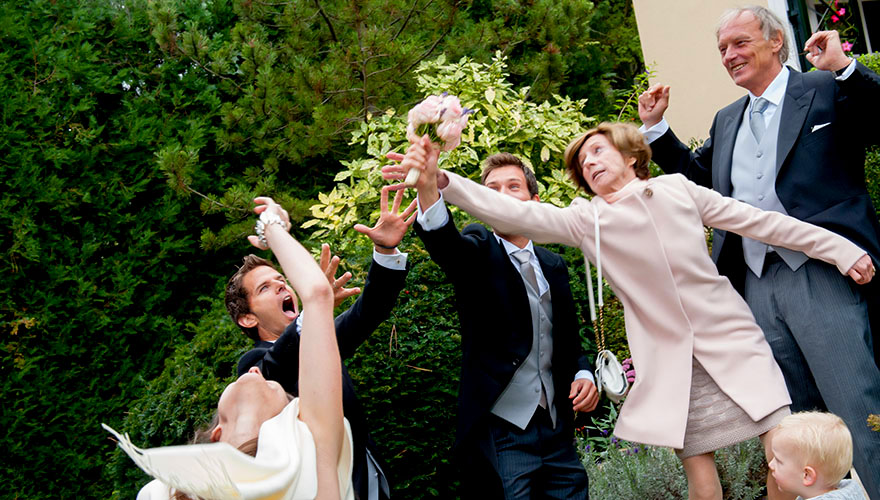 Snatched away. Catching the bridal bouquet is something to practice!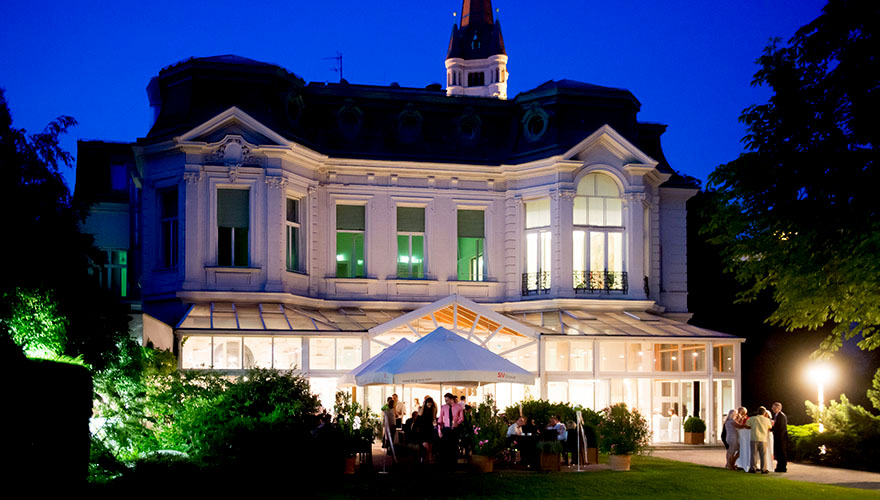 After a perfect wedding day, comes the beautiful wedding night.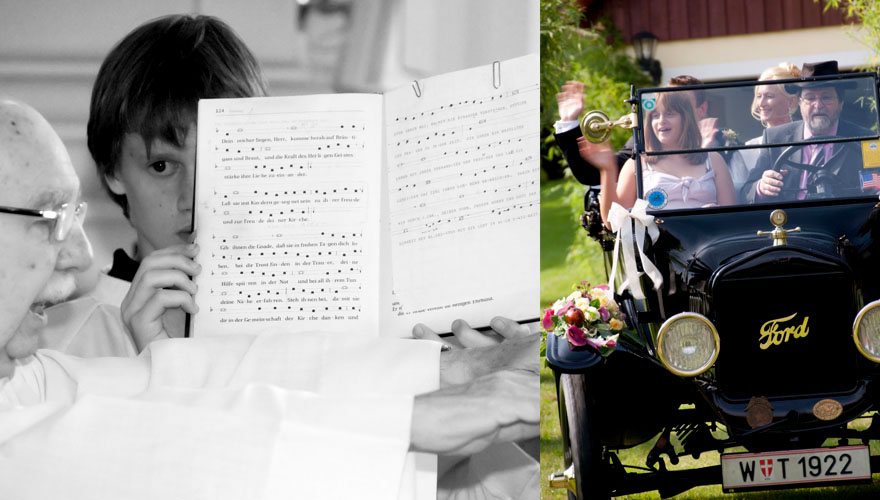 In the church and on the way to the wedding - your photographer is always there.
Great games for the bride and groom.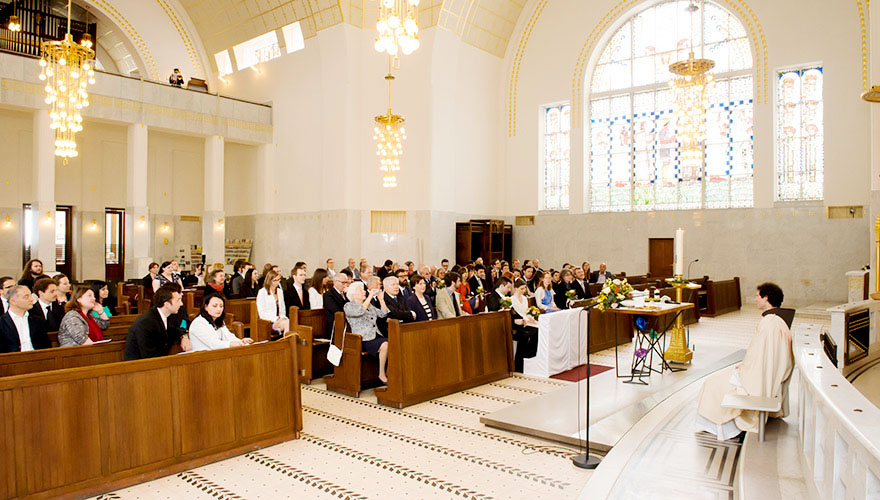 A wedding in the Otto Wagner Church in Vienna is particularly impressive.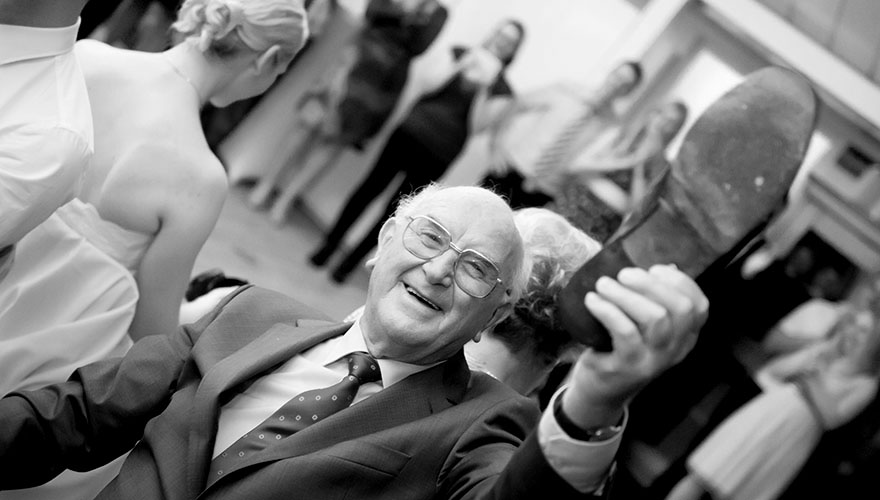 Show me your shoe. Playful wedding celebration.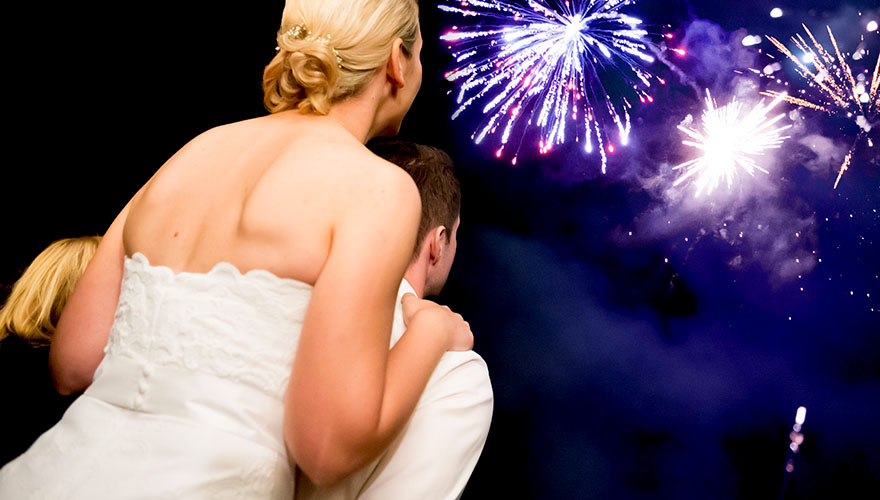 A look into the sky - it is brightly illuminated. This is your celebration.
Who will come out on top?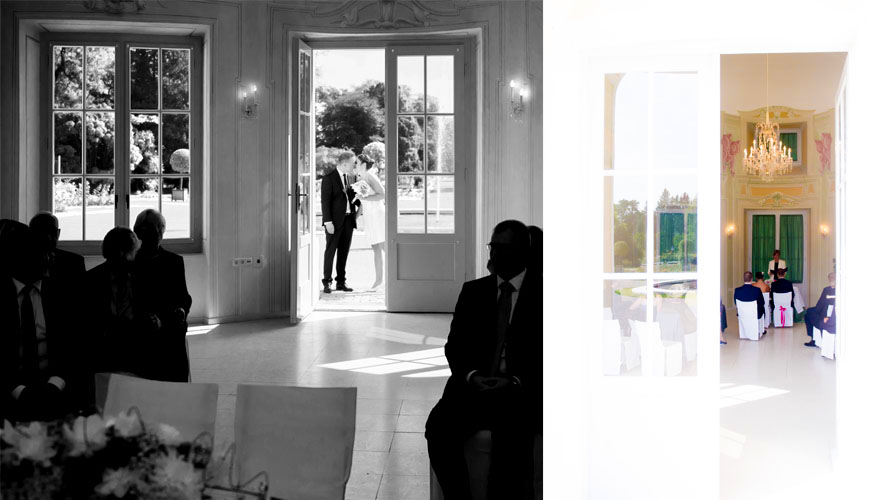 There are always two perspectives ...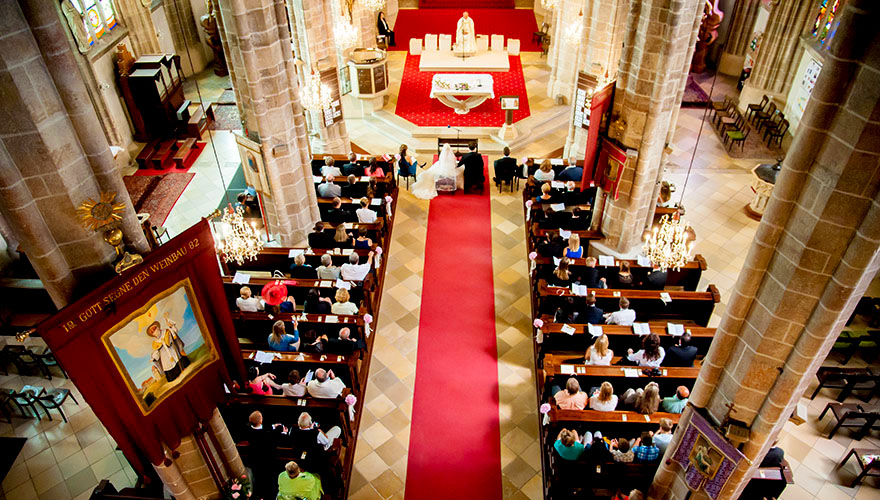 The view from above is particularly impressive.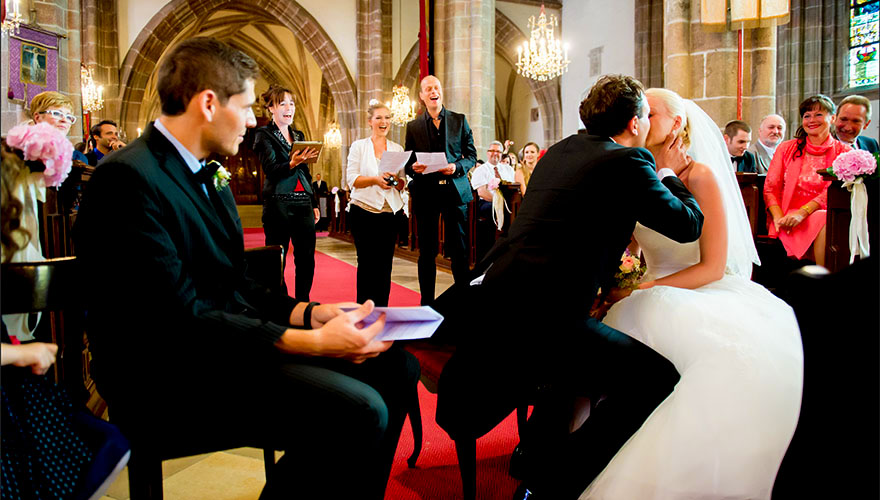 A musical surprise. A song for the newlyweds.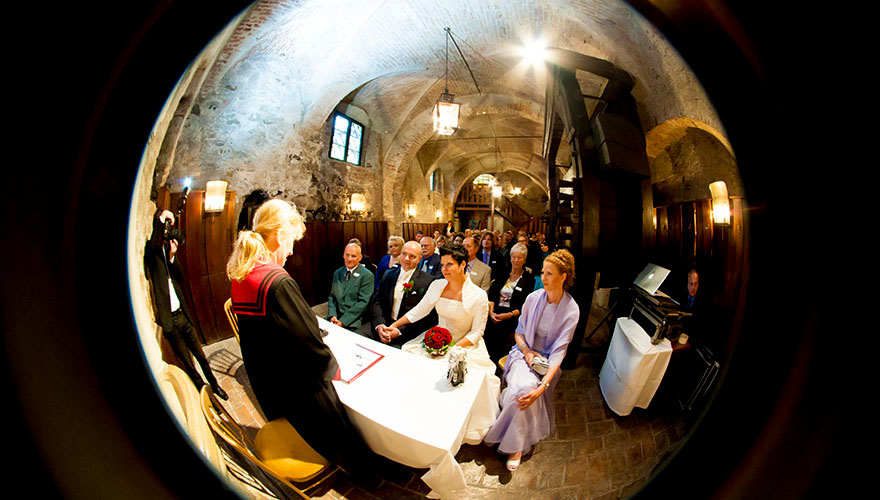 No matter how cramped it gets - we have the right optics.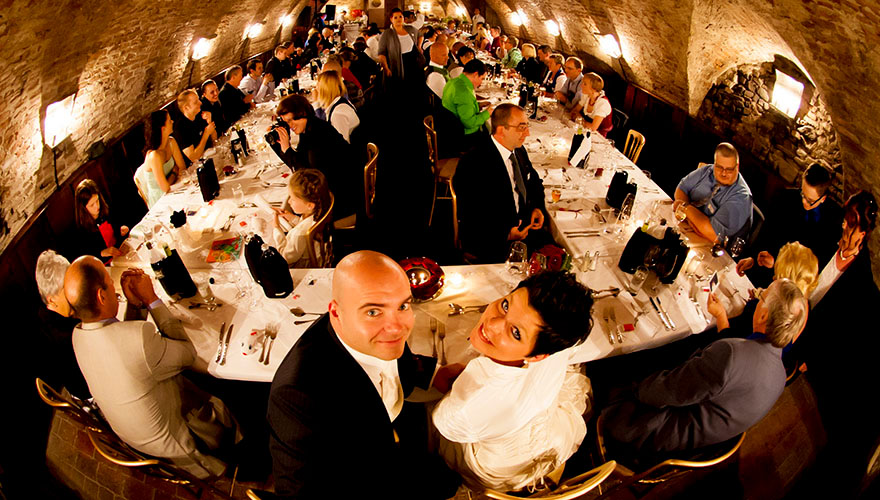 Even in the narrowest cellar vault, we capture all the guests on camera.
A wedding in the elegant golf club.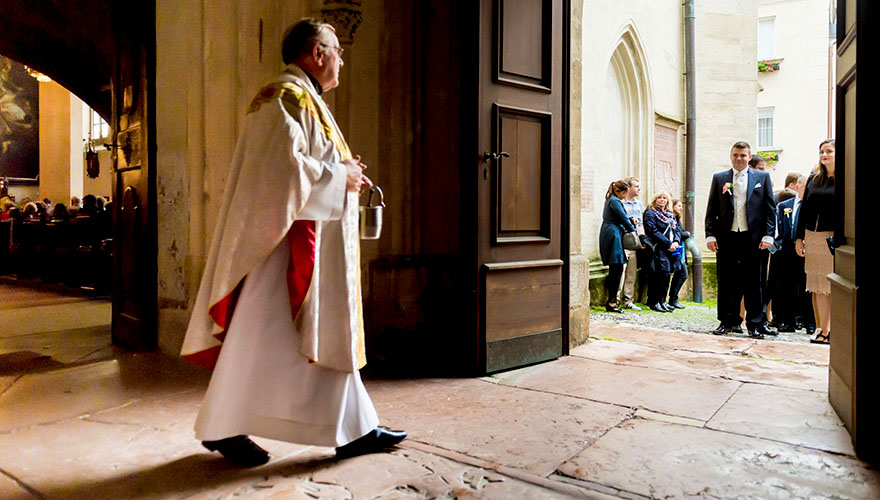 Here we go. The priest picks up the groom at the gate.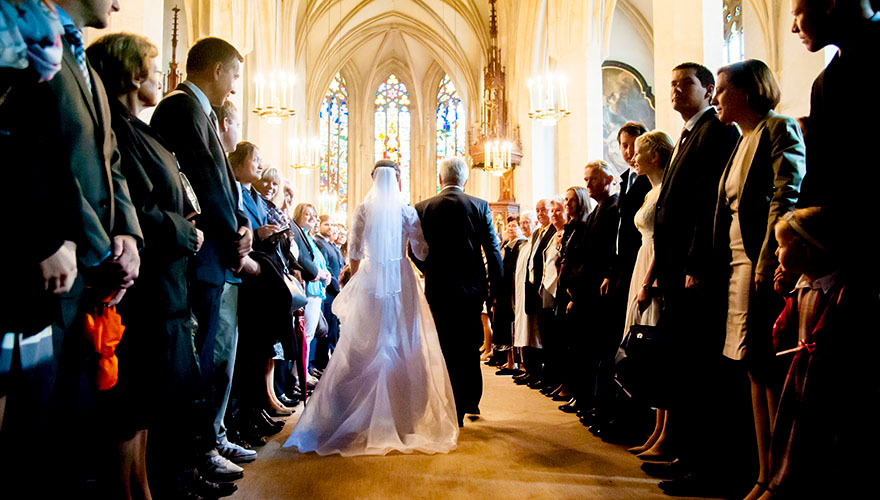 The bride and groom have been waiting for this moment for a long time.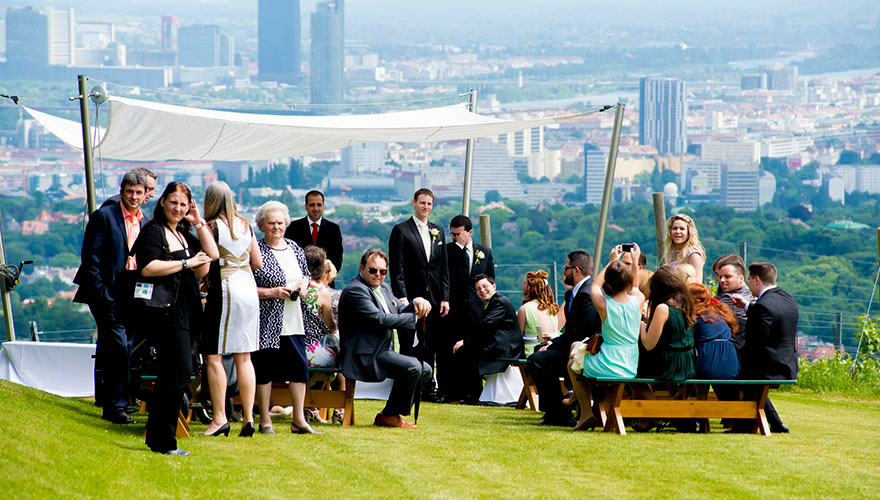 A wedding over the rooftops of Vienna.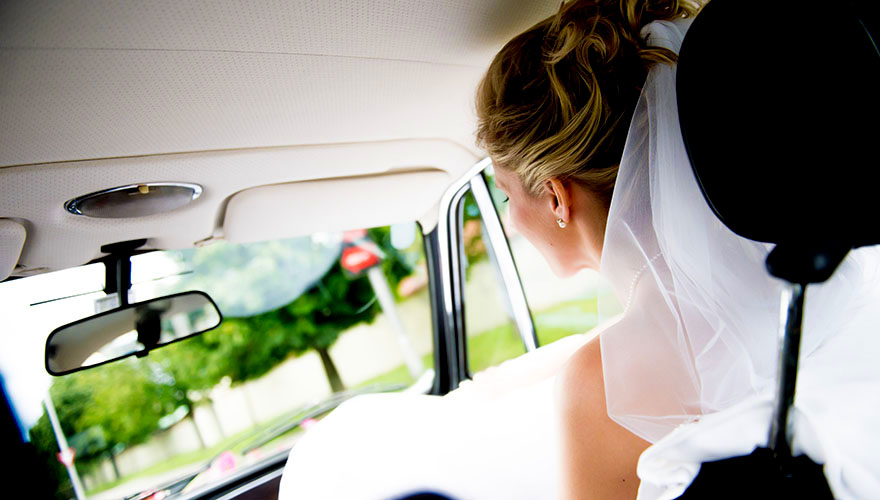 The bride is on her way to the church.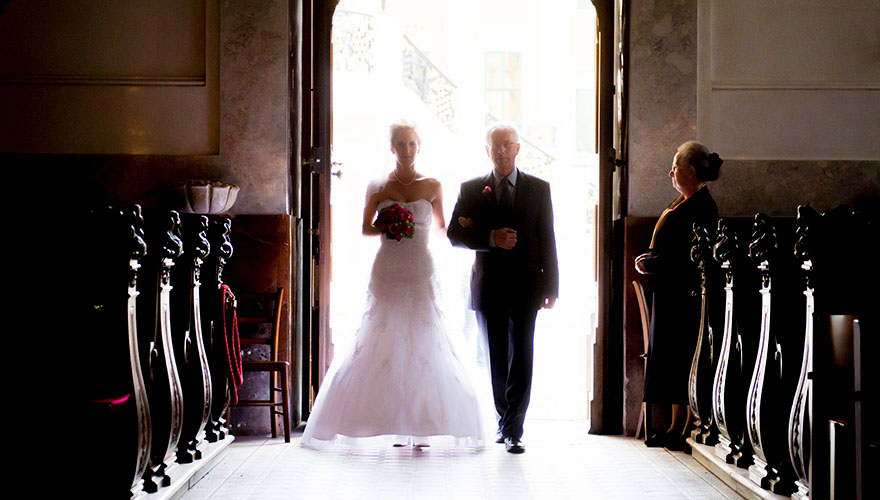 The bride enters the church - a new phase of life begins.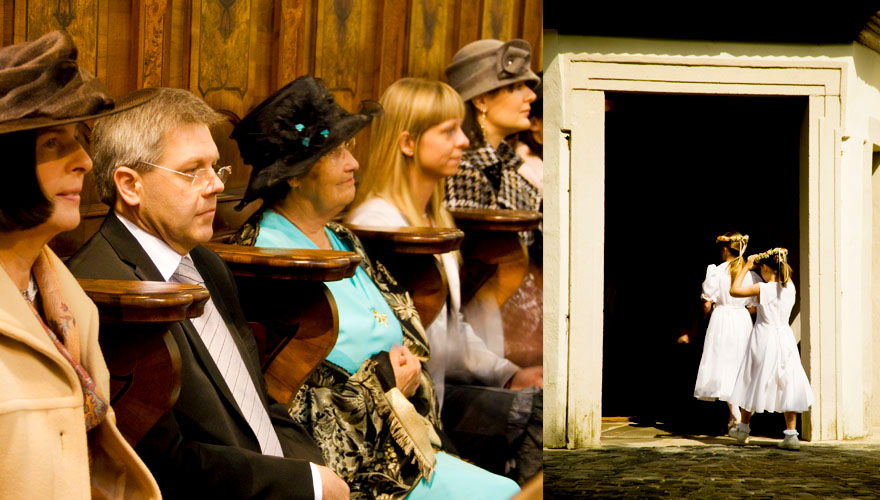 Particularly elegant - hats and wreaths.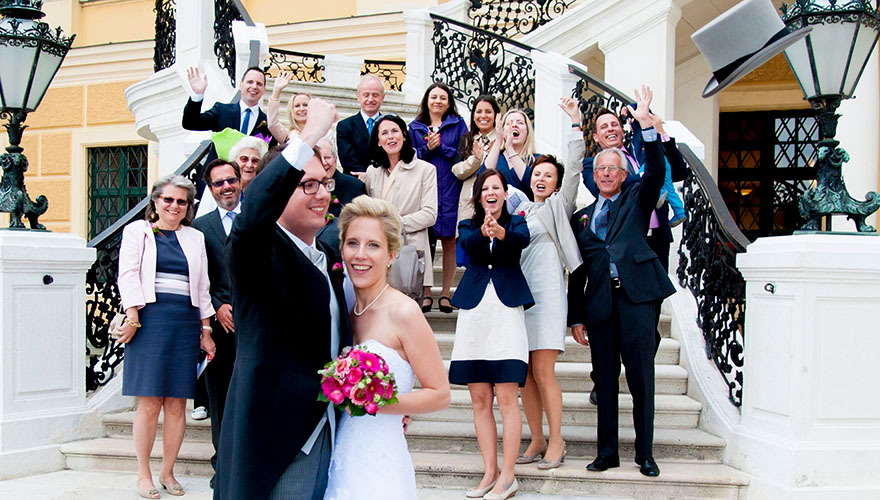 The hat flies and everyone applauds.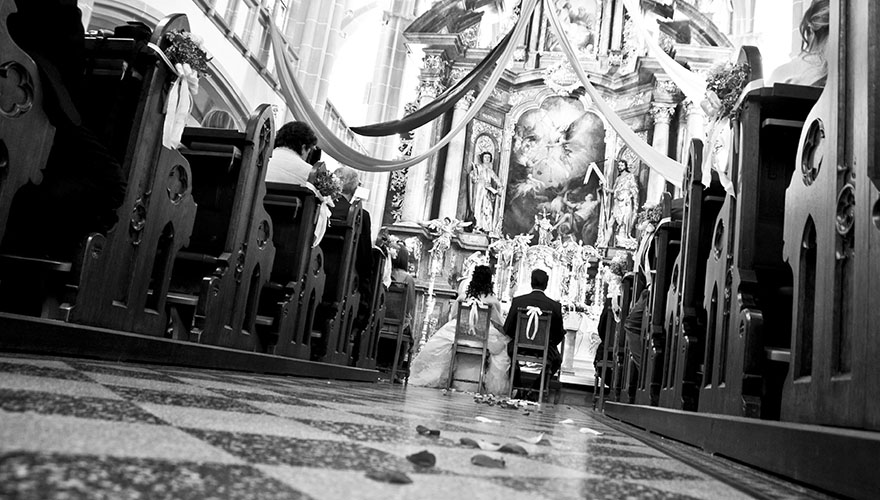 Unusual perspectives are especially fun.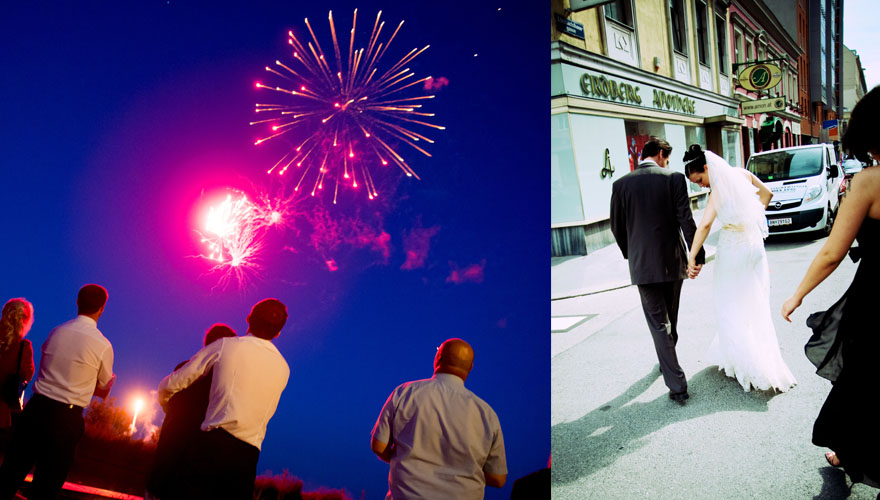 We would love to accompany you all day and into the night.