THE GROOM.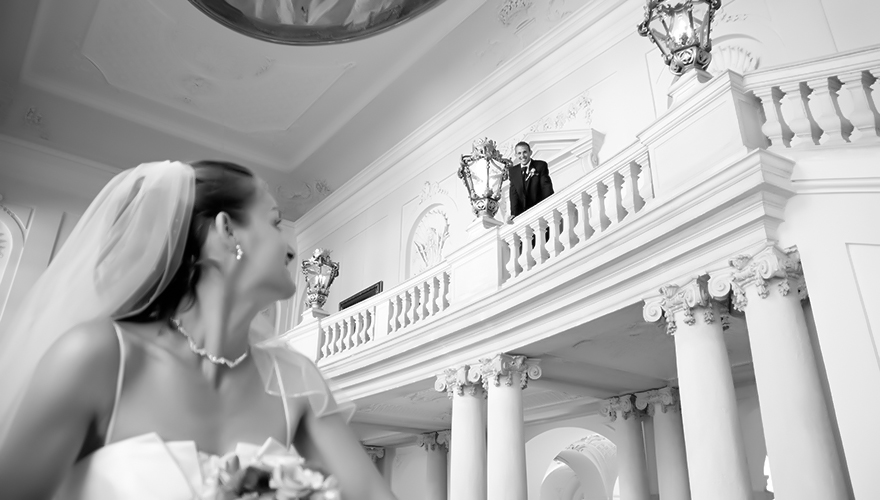 At Schloss Eckartsau, the bride discovers her groom at the end of the grand staircase.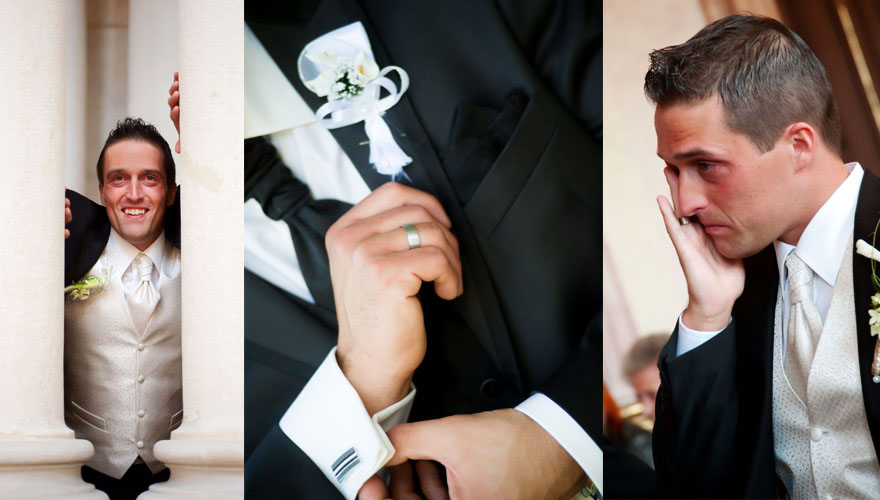 Tears of joy are also called for the groom on this day.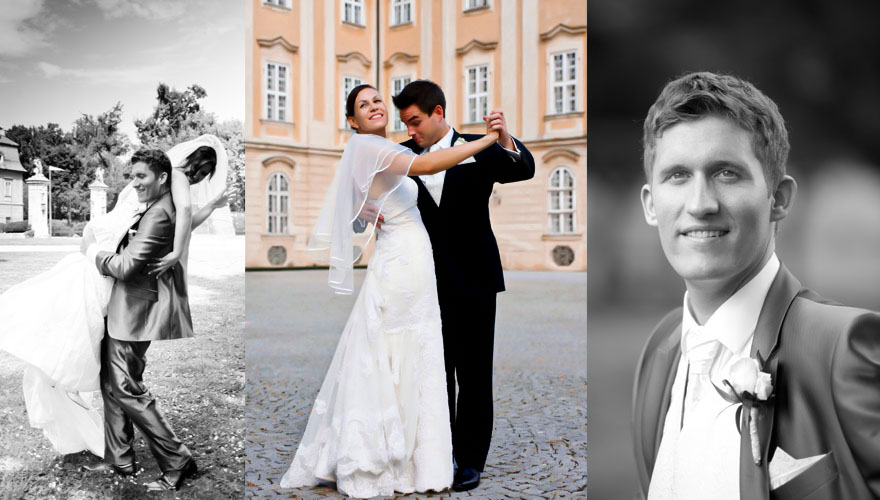 What would the groom be without his bride?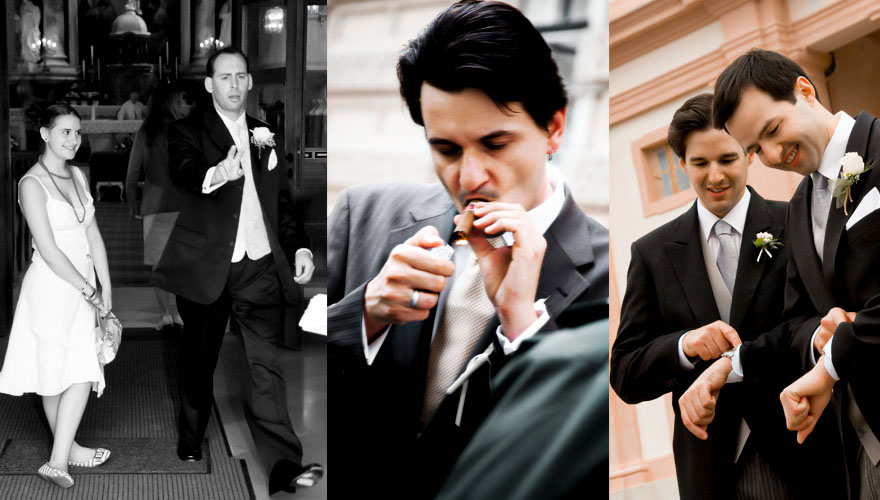 Before the wedding, the groom is usually a little nervous.
The first look at the bride.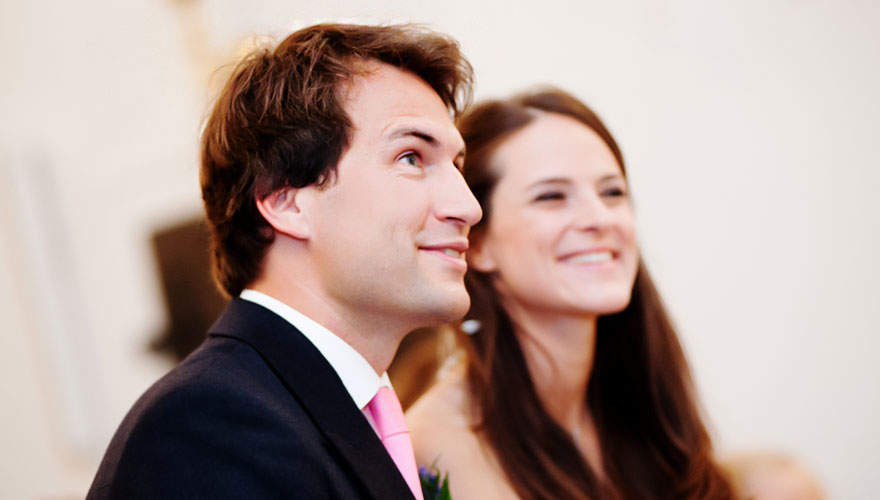 Bride and groom experience the ceremony close by each other's side.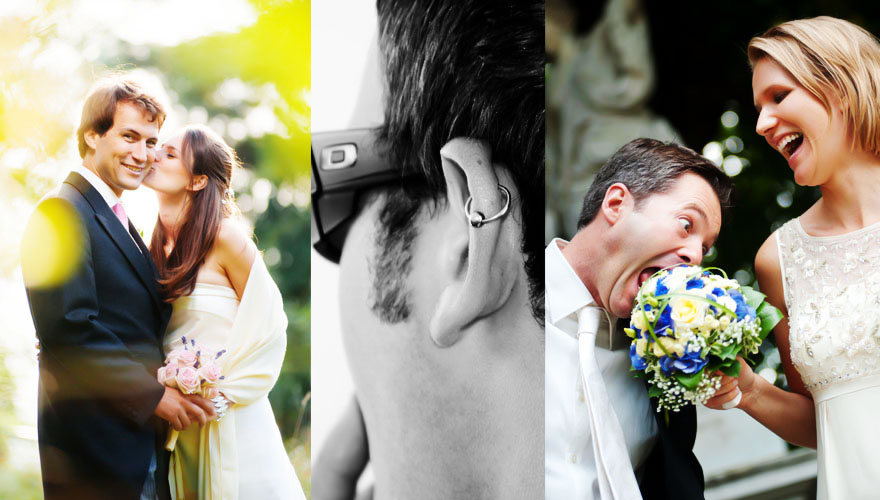 Elegant and loving - but sometimes also crazy and fun.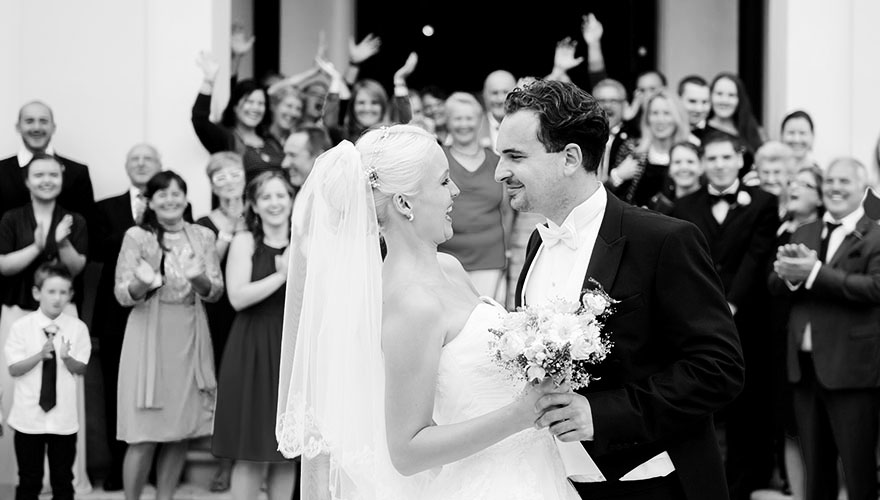 Proud by the bride's side.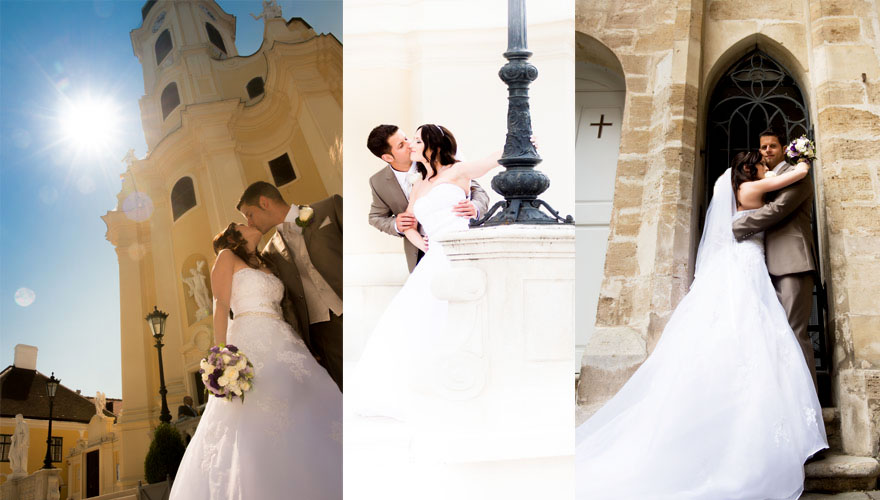 After the ceremony, there is finally time for intimate moments.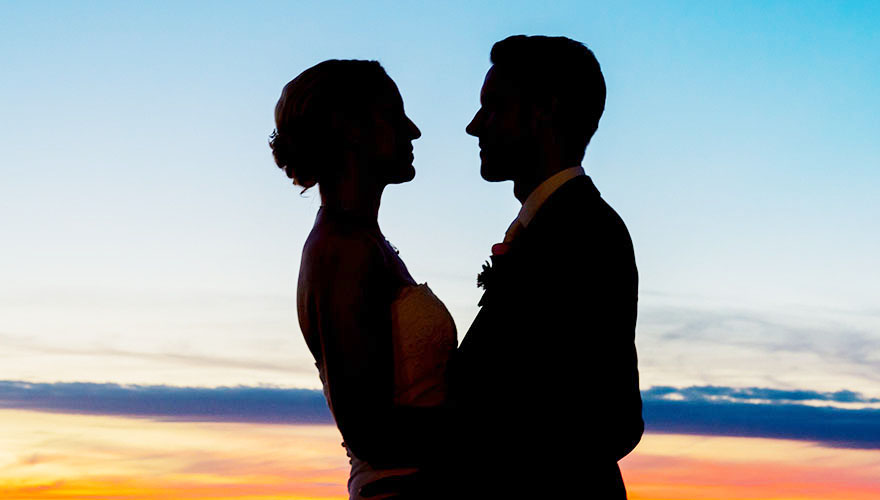 When the sun sets, the big celebration begins.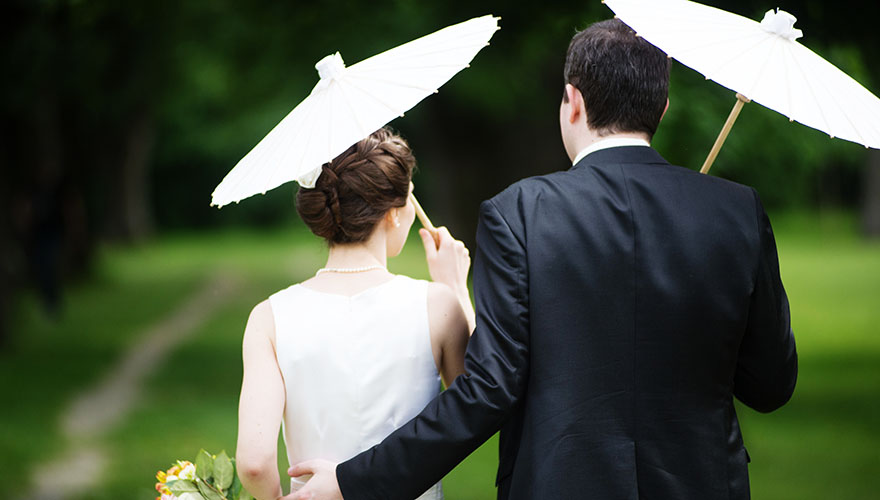 A Chinese wedding umbrella.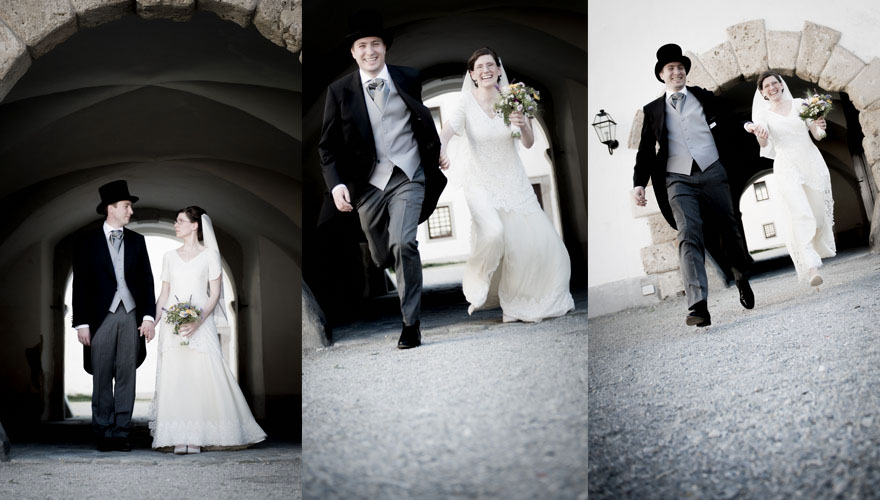 And for some, the way to the altar cannot go fast enough.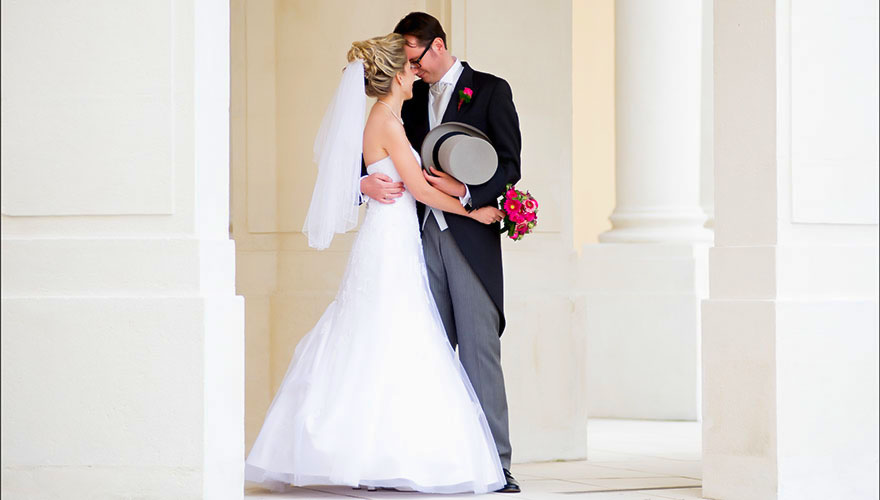 Finally, we are married.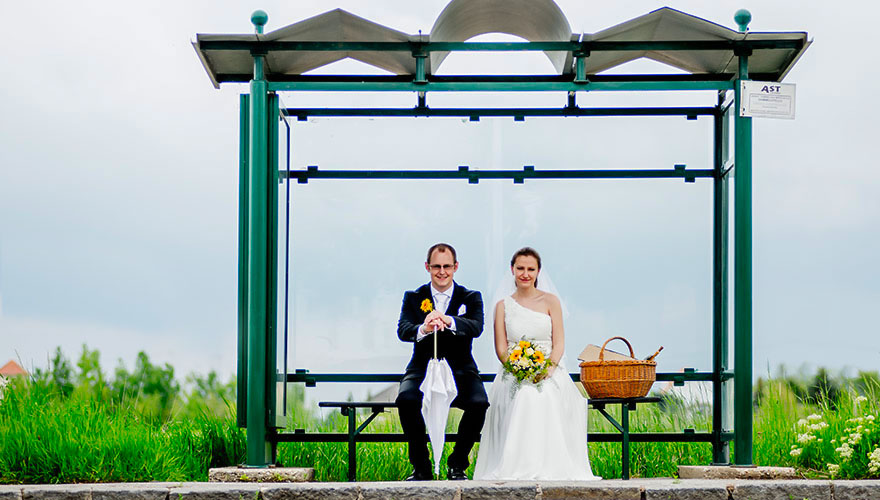 The way to the honeymoon...sometimes even by bus.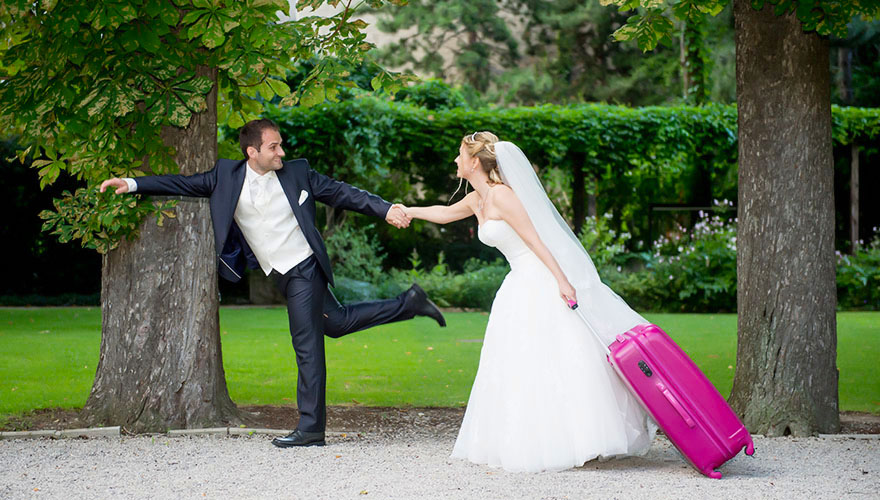 The way to the honeymoon...no time to change clothes.